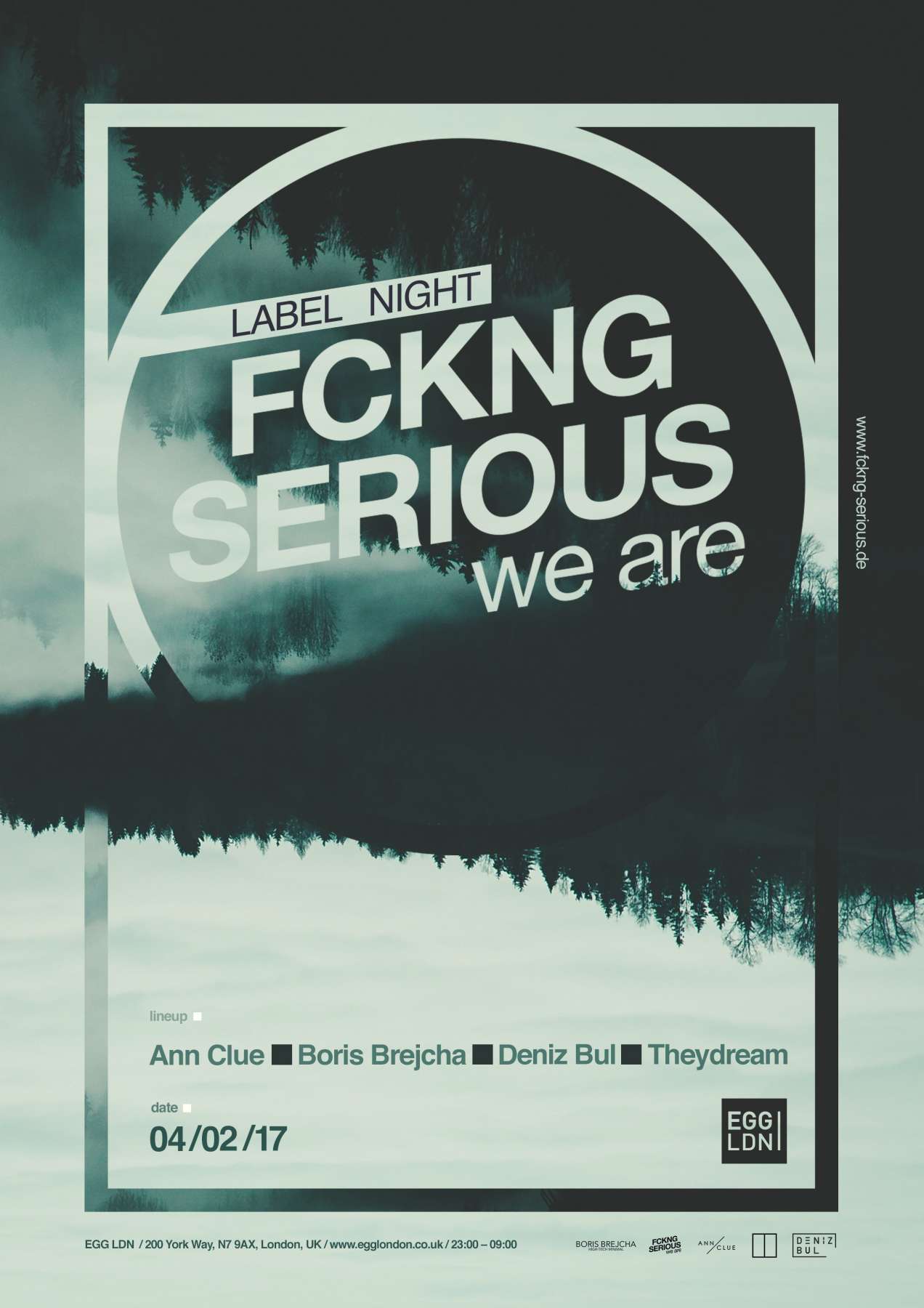 FCKING SERIOUS LABEL SHOWCASE BORIS BREJCHA, DENIS BUL, ANN CLUE & THEYDREAM
When German Boris Brejcha launched his Fcking Serious label and booking agency in 2015 you infer that he wasn't being. There's no messing about with his high-tech minimal sound
though, a steely combination of electro basslines, progressive house melodies and rattling minimal beats that have seen him release a stream of albums since 2006, most recently the extensive '22'. Coming off the back of label visits to Mauritius and India, Brejcha arrives next at Egg London with the whole of his crew in tow.
Having collaborated with Brejcha on the label's first release, 'R U FCKNG SERIOUS', Deniz Bul started out as a fan but is now one of the label boss' best friends and allies. A mainstay on the release schedule, last year saw him follow his debut with a flurry of techno tracks, from his most recent 'Take Off', fit to launch any party, to the moody 'Love Me Up', which opened the label's account for 2016.
The manager who took Brejcha from an unknown to his current stature, Ann Clue is another founding member of the Fcking Serious family and the one responsible for their label parties. Whether collaborating with Brejcha, like on their trippy 'Acid Attack', or producing alone, as on the beautifully trancey 'Conscious', she brings a deeper spin to the label's output.
Theydream, aka Swiss duo Stefan and Jonas Roos, might be the newest members of the party but they've already proved their mettle thanks to the interweaving melodies of '127' and 'Anemoia'. Their live set, up on Fcking Serious's SoundCloud, fills in any gaps and gives a taster of what these guys still have to offer.