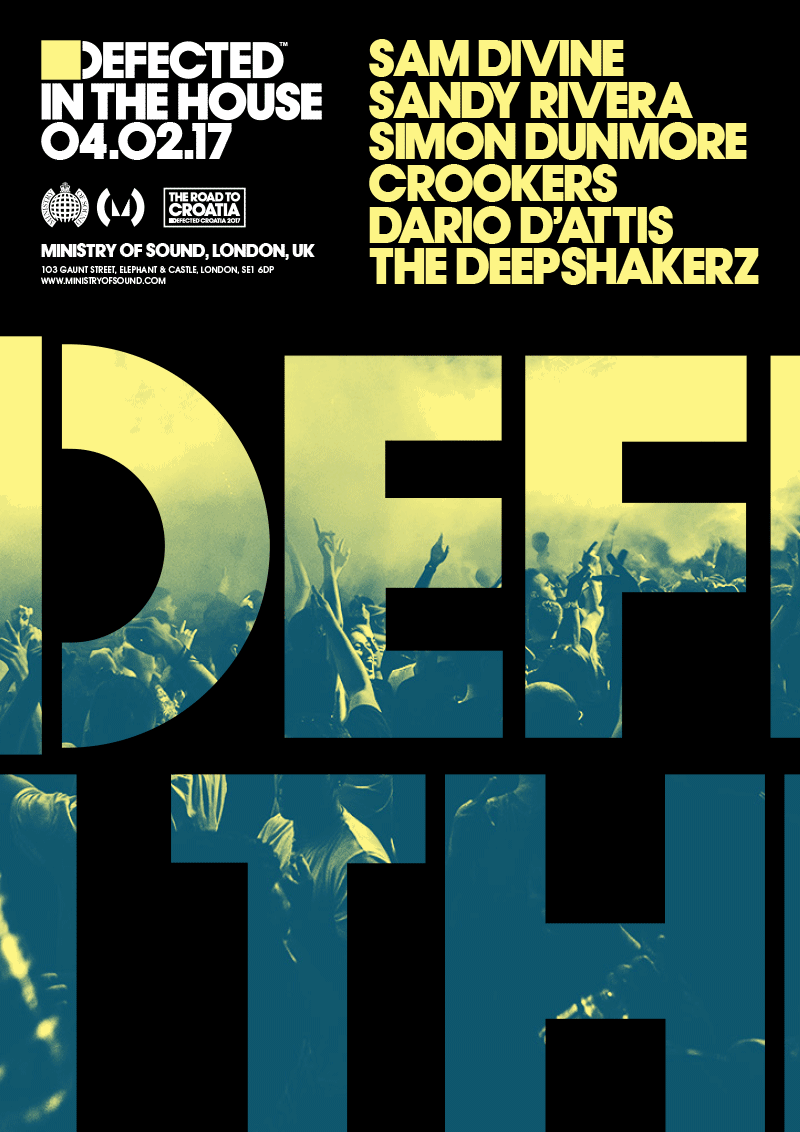 Defected In The House
Having packed out the 103 on countless occasions and brought down the house with her own outstanding productions, it was only a matter of time until this lady was topping the bill.
In her first ever headline appearance at Ministry, Sam Divine leads Defected favourites Sandy Rivera and Simon Dunmore for an all-guns-blazing Defected party to kick-start the year.
Joining them in The Box will be Crookers, Dario D'Attis and The Deepshakerz bringing the biggest and best upfront house and tech-house selections. Don't miss it.
Sat 04 Feb 2017
11pm — 6am
The Box
Sam Divine
Sandy Rivera
Simon Dunmore
Crookers
Dario D'attis
The Deep Shakerz
103
To Be Announced
Baby Box
To Be Announced
The Loft
To Be Announced