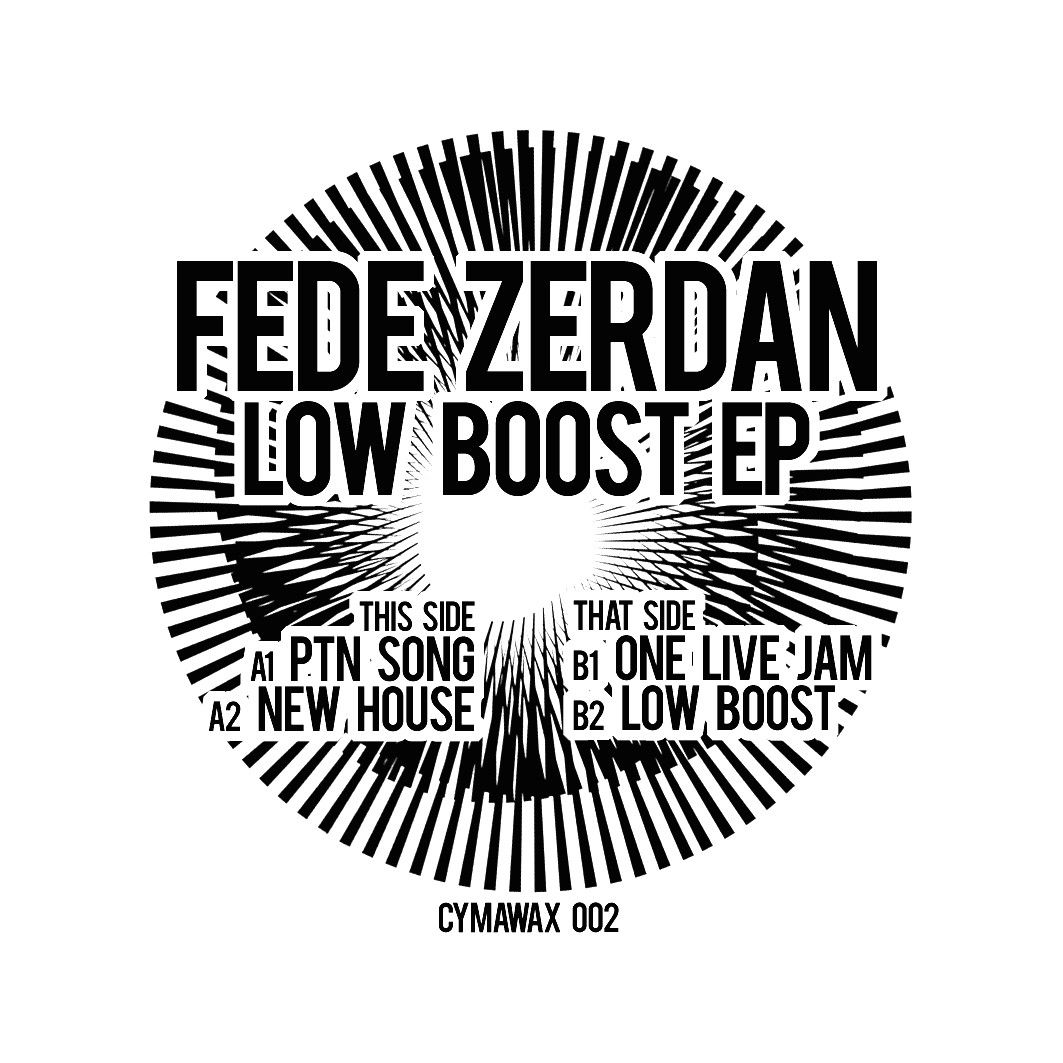 Fede Zerdan – Low Boost EP
Cymasonic's offshoot vinyl-only label returns with the enigmatic Argentinian artist Fede Zerdan contributing to Cymawax's second outing. Originally from Tucumán, but currently living in Barcelona, Zerdan has established himself as a member of the Discos Paradiso Crew. It's always the heads-down types that are the ones to watch out for and Zerdan exemplifies letting the music do the talking. So what is he saying with the Low Boost EP? Techno is unrivaled when it's at its most deep and immersive.
The first track, "PTN-SONG", features a full-bodied bass that chugs away over atmospheric sounds. Pads establish the mood and delayed notes on the keys mesmerize the listener. "New House" follows with a dubbed-out sci-fi techno experience, depending heavily on the chords and reverb drenched build-ups of LFO synth tension. Continuing the futurism, "One Live Jam" and its acid squelches sound like the distant ping of satellite computers, washed over by a multi-voiced synth wandering through space and time. Finally, "Low Boost" wraps the EP up with its most hypnotic effort hammering the message home.
A must have … this techno artifact was meant for wax.