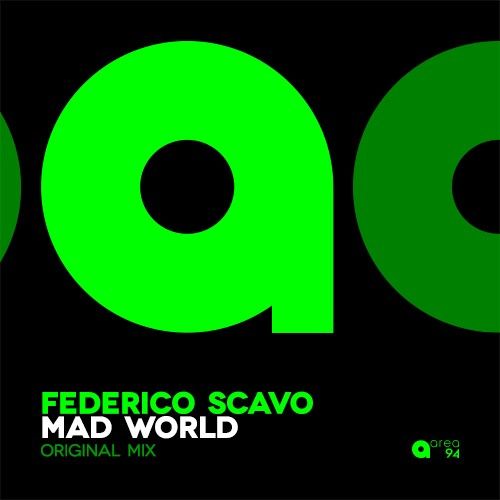 Federico Scavo – Mad World (Original mix)
The last release that we launch this month is directly coming from the lab of our boss Mr Federico Scavo.
He took the original from Tears for Fears to inspire himself in this new awesome track called MAD WORLD, video games fans will also recognize the song from "Gears Of War".
Federico Scavo is actually one of the most important dance music artists around the world in the electronic music scene. 20 years have been passed from his first track and his career has been growing and growing thanks to his music, and unique sets. This musician, producer and composer has conquered support from critics and audiences with his remarkable talent.
His style, taking his own definition is "house but a bit funky – winking at the most innovative and contemporary electro – eclectic with some references to the 70s, combined with some sexy tribal… a blended sound dressed with effects".
2015 is a year full of surprise coming from him and our label AREA94, stay tuned and don´t miss any of them.
Now we have the pleasure to present you this new track feeling loaded with strings, piano, an incredible voice and the secret, a very very special atmosphere that will you transport far away from this MAD WORLD.
Federico Scavo – Mad World (Original mix) out the 23rd of February 2015 on Beatport.
Support the track: https://pro.beatport.com/release/mad-world/1457692
Follow AREA 94 records
Twitter: https://twitter.com/Area94Records
Facebook: https://www.facebook.com/area94records
Soundcloud: https://soundcloud.com/area94records
Youtube: https://youtube.com/area94records
#followarea94