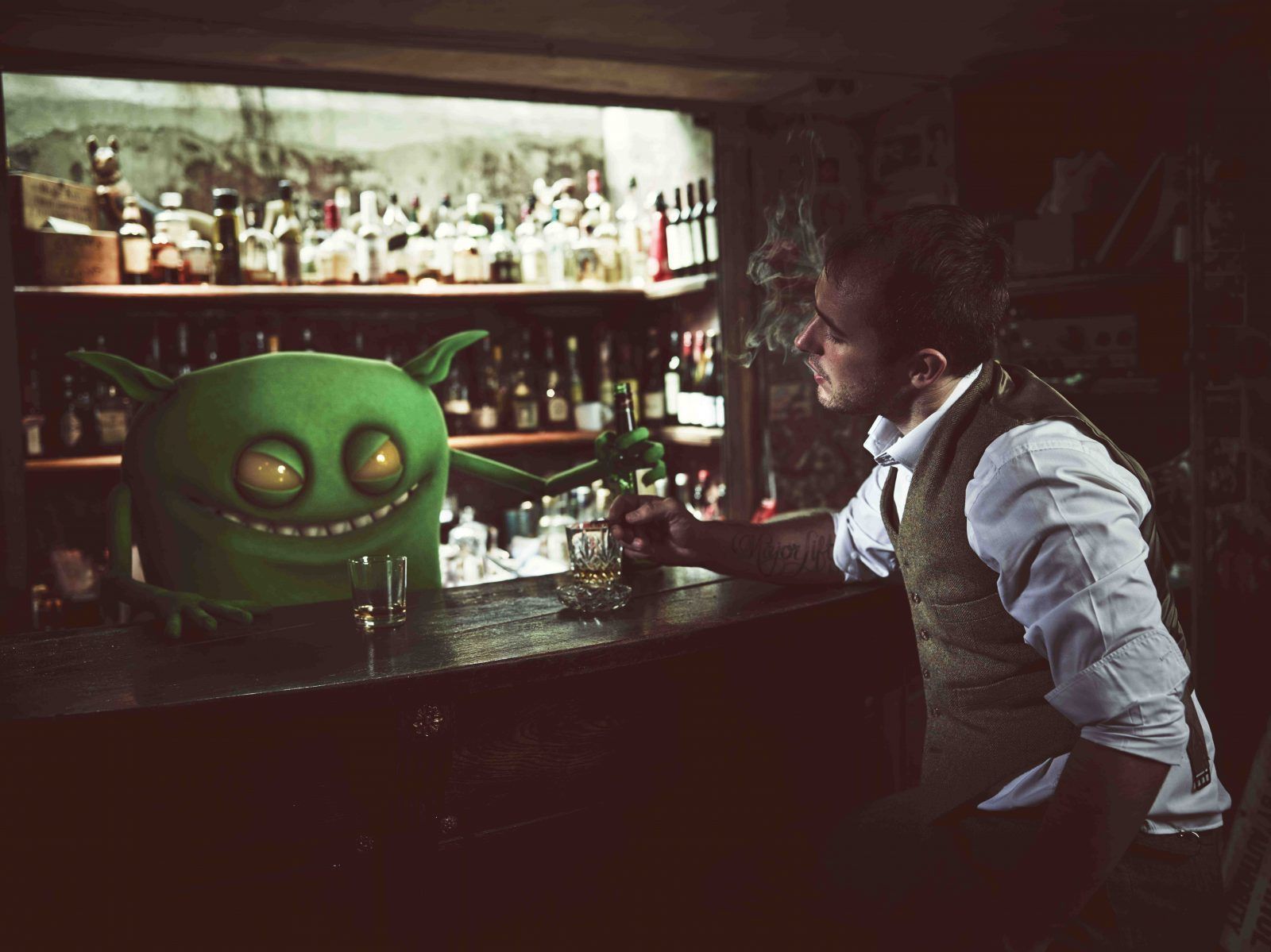 Feed Me Unveils New Label, Sotto Voce
Jon Gooch, a.k.a. Feed Me, has been everywhere this fall, landing a #1 Dance Album on iTunes, trolling the Beatport Top 100 charts and starting his own label, Sotto Voce. No matter what the ambitious UK producer says or does, it generates buzz. It may be hard to believe that Calamari Tuesday was Feed Me's debut LP. Encompassing electro, bass, house, classical and everything in between, one thing is certain; this very fresh and aurally original album is nothing short of brilliant.
Now Jon Gooch turns his focus to his new label, Sotto Voce. SoVo is a fresh beginning for the UK artist, that represents the search and discovery of those with genuine artistic beliefs, and creating a tight knit family without restricting their creative impulses. The brand will provide a home for Feed Me and his exploits, as well as artists Gooch admires like Tjani and Zeros.
"I'm looking for people with genuine conviction and direction – technical ability isn't priority," Gooch tells This Song is Sick.
To help create this unique community, artists looking to get signed to Sotto Voce, may submit their music on the site's home page by clicking Demo Submissions.
As a launch to his label's site, Jon and his mischievous alter ego Feed Me did their first ever Google+ Hangout; he was joined by five lucky winners and hundreds of fans via Twitter, for a special Q&A about Sotto Voce, Gooch's career and his future. During the hangout, he also unveiled he will be giving away three of his personal sketches to his fans. To enter for a chance to win a rare Feed Me sketch from Gooch himself, go to sottovoce.co and click sign-up.
Stay tuned for more information about Sotto Voce and Feed Me's mischievous antics.
Watch Feed Me's Google+ Hangout:
https://www.youtube.com/watch?v=rYTYMhQAmxg
Purchase Calamari Tuesday:
https://itunes.apple.com/gb/album/calamari-tuesday/id695730740
Listen to tracks from Calamari Tuesday:
Rat Trap
https://soundcloud.com/feedme/feed-me-rat-trap
Ebb & Flow
https://www.youtube.com/watch?v=jyO9kShrTXc
Last Requests
https://www.youtube.com/watch?v=91RuIekfbps
Lonely Mountain
https://soundcloud.com/feedme/feed-me-lonely-mountain
Follow Sotto Voce:
http://sottovoce.co
https://soundcloud.com/sottovocerecords
https://www.facebook.com/sottovocerecords
www.twitter.com/sottovoce
www.instagram.com/sottovocerecords
https://twitter.com/feedme
https://www.facebook.com/youfeedme
http://feedme.uk.com/
http://soundcloud.com/youfeedme
https://www.youtube.com/user/youfeedme