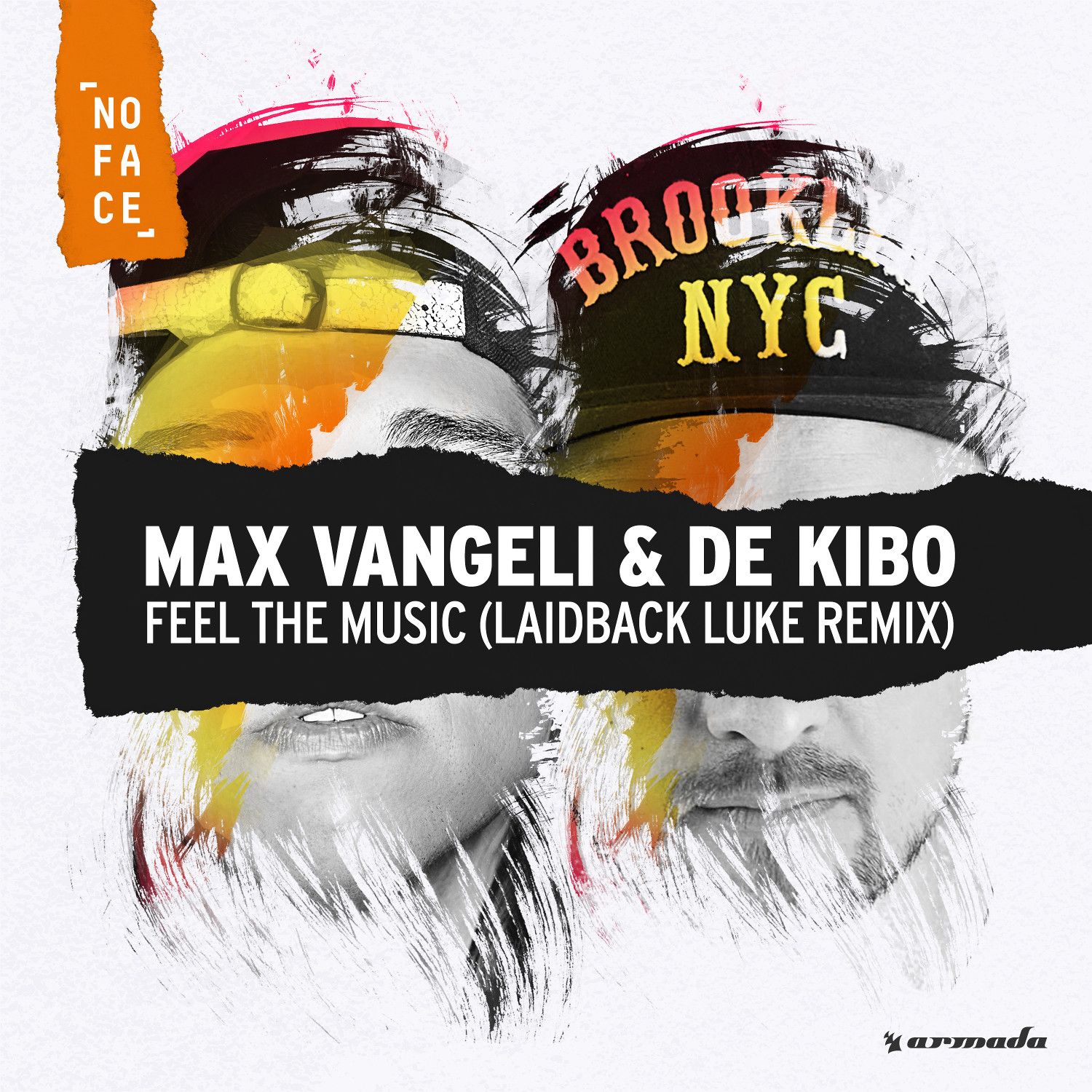 Max Vangeli & De Kibo - Feel The Music (Laidback Luke Remix)
Laidback Luke takes on Max Vangeli and De Kibo's 'Feel The Music' and turns it into a mainstage monster.
Since Max Vangeli and Armada Music partnered to bring us NoFace Records at the beginning of 2016, the label has went from strength to strength in the past 12 months – establishing itself as one of the scene's freshest and most exciting emerging imprints. With an impressive roster of artists that includes stellar names like Flatdisk, De Kibo and Luca Perra, NoFace has been responsible for unleashing some of the biggest Electro and Tribal infused Progressive records on the scene – they are certainly here for the long run.
The next star-studded name to be added to NoFace's roster is Dutch sensation Laidback Luke, who has jumped on the remix duties and provided us with his very own take on Max Vangeli and De Kibo's 'Feel The Music'. In typical Laidback Luke style, his remix of 'Feel The Music' is full of hard-hitting beats, groovy bass-lines, razor sharp synths and infectious 90s influenced chords – a must have record for any peak time DJ set. 'Feel The Music (Laidback Luke Remix)' is out now so make sure you grab your copy before it flies off the shelves!

Max Vangeli Online
www.maxvangeli.com
www.facebook.com/maxvangeli
www.twitter.com/maxvangeli
www.soundcloud.com/maxvangeli
www.youtube.com/c/maxvangelimusic
Laidback Luke Online
www.laidbackluke.com
www.facebook.com/OfficialLaidbackluke
www.twitter.com/LaidbackLuke
www.soundcloud.com/LaidbackLuke
www.instagram.com/laidbackluke
www.youtube.com/user/laidbackluke
NoFace Records Online
www.facebook.com/nofacerecordsofficial
www.twitter.com/nofacerecords
www.soundcloud.com/NoFaceRecordsOfficial
www.instagram.com/nofacerecord