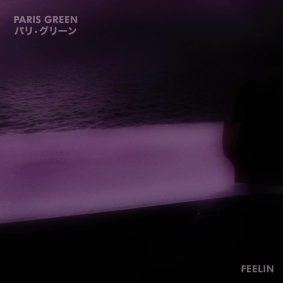 Paris Green - Feelin
Get Physical welcome back the super talented Paris Green for a superb new single, backed with a pair of remixes from label newcomer Jonathan Kaspar, and then a third interpretation from the legendary drum & bass figure Roni Size, which will come as a standalone single.
The Paris Green duo have released and remixed on this label before now, as well as being Rebellion associates and mixing up 'Amsterdam Gets Physical' late last year. They have a truly fresh sound in the studio and the DJ booth, as this latest new single proves.
The original of 'Feelin'' appeared on the recent 'Words Don't Come Easy pt.6' compilation and is a spine-tingling piece of emotional house music with a stunning lead vocal. The warm house drums are bumpy but atmospheric, with nocturnal melodies and pads drifting up top to lend the whole track a soothing and meditative quality.
Since 2015, remixer Jonathan Kaspar has turned heads with his characterful tech house productions. His music landed on leading labels such as Pets Recordings, Upon You and Dennis Ferrer's mighty Objektivity and his reworking of Green's original here is another fine offering.
The first mix is an enchanting, dramatic track on a grand scale. It has a simmering lead synth line and drums brood below it before breaking into a deep groove. The original's vocals float up top and send shivers down the spine, making this the sort of slow burning but emotionally impactful track that will standout and make everyone take note. On the classy dub mix, the drums strip away the vocal, making it a more cerebral and zoned out track in which to get lost right in the middle of the dance floor.
This top EP is a surefire winner from Paris Green, Jonathan Kasper, and the mighty Get Physical Music and is released on 28th September.
The standalone Roni Size remix single, meanwhile, is a fascinating diversion for the label that finds the long time Bristol drum & bass innovator flipping the track into a brilliantly energetic track. His slick, high tempo drums race into the future, with all consuming bass cocooning you in sound as the original's vocal rings out up top. It's a timeless track that is designed for absolute dance floor detonation. The Roni Size remix will be released on 12th October.
Tracklist:
GPM473
1. Feelin' (Original mix)
2. Feelin' (Jonathan Kaspar Remix)
3. Feelin' (Jonathan Kaspar Dub Remix)