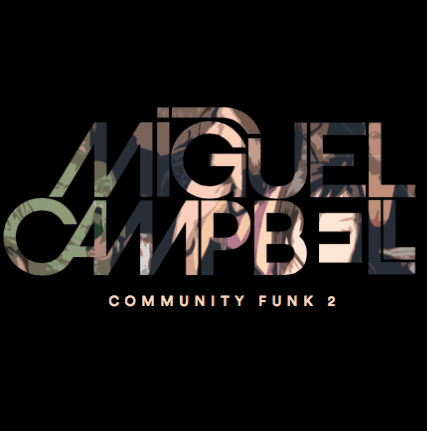 Miguel Campbell - Community Funk 2
Iconic house maestro Miguel Campbell has delivered the release of his brand new album, 'Community Funk 2', the sixth album from the UK producer in a matter of months, following Miguel's Theories of a Different Mind, an 11-track production packed with his vibrant dancefloor-ready melodies
Released via his own Outcross Records label, Community Funk 2 features a dynamic showcase of Miguel's eclectic production skills, with downtempo tracks like 'Been Around The World' offering stark contrast to the seductive sound of slick numbers 'My Luv 4 U' or 'Modern Whispers.'
Utilising Miguel's signature sound, clad with silky hooks and his warm driven blend of house, 'Girls Will Play' embodies a more thumping club-ready sound, packed with the UK producer's four-to-the-floor style, whilst 'Eternal Touch' offers a robotic-sounding electronica vibe, laced with Daft-Punk inspired synth sounds.
With the cosmic sounding 'The Stars (Are Yours and Mine)' and soulful tones of 'Shimmyah Shimmyay' rounding off the release, the launch of 'Community Funk 2' follows another busy summer schedule for Miguel, who has performed various dates at Ibiza Rocks' 'Cuckooland' pool party residency.
Having enjoyed a fruitful double-decade career, Miguel Campbell has been making his mark on the house scene since the early 90s. The producer and selector has enjoyed an accolade of releases on prolific labels including No. 19 Music, Soul Clap's Wolf + Lamb and most notably, Hot Creations, through which he showcased the timeless 'Something Special'.
Playing alongside Steve Lawler, KiNK and Kölsch among many others, Miguel has headlined some of the world's biggest parties, including a recent month-long touring schedule across Australia, seeing him play at renowned venues in the major cities, including Melbourne, Sydney, Perth and Auckland, to name a few.