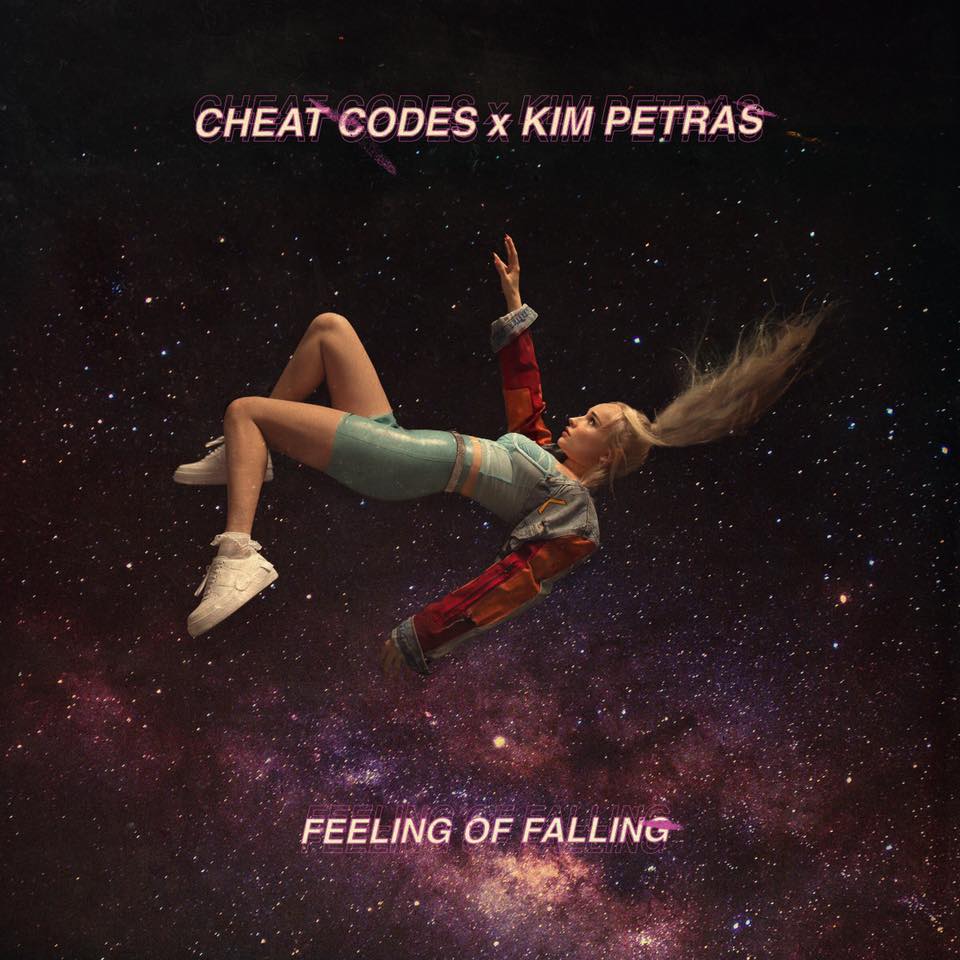 Cheat Codes - Feeling Of Falling
30 November 2018 – Multi-platinum selling, electronic dance music trio Cheat Codes has teamed up with one of 2018's hottest breakout stars Kim Petras for their new single 'Feeling of Falling'. The emotional anthem pairs Cheat Codes' signature sugary electronic hooks with Kim's mesmerising vocals. The song marks the first time the two artists have joined forces and wrangles with falling in love.
Matt of Cheat Codes said: "The feeling of falling in love is great but it's hard not to think about or compare it to past experiences of heart break. It puts you in a really vulnerable place. It can be the best thing but also the worst."
Kim Petras said: "'Feeling of Falling' is a song about ending up broken hearted and trying to stay away from love to protect yourself. I'm the biggest emo so I really connected to the song! Cheat Codes are amazing and I've had the best time collaborating on this one."
The collaboration comes in the wake of another exciting year for the group. Their latest song, 'Home' follows on the heels of 'Only You' which featured Little Mix and its inventive music video featuring TV star, Peyton List. 'Only You' hit #1 at UK radio and received critical acclaim from the likes of Billboard, TIME and Rolling Stone. Earlier this year, the group was joined by Fetty Wap and CVBZ to take the stage at Jimmy Kimmel Live! to perform their single, 'Feels Great'.
Kim Petras has become one of the biggest breakout artists of 2018 with a series of critically acclaimed pop singles, including the shimmering hit 'Heart to Break' (listen) which has had over 14 million streams and added to her more than 10 million YouTube views. Her undeniable voice earned her recognition as a Spotify RISE artist, seeing Kim appear on billboards in London and Times Square, New York. She has been tipped as 'one to watch' by The Guardian, NME, i-D, Noisey, Music Week, The New York Times and many more.
Kim's recent Halloween-themed mixtape 'TURN OFF THE LIGHT VOL. 1' (listen) smashed through over 1 million streams within five days and have clocked up over 7.5 million streams to date. Since releasing her breakout single 'I Don't Want It At All' (#1 on Spotify's Global Viral Chart), Kim has amassed over 65 million streams. The bubblegum fantasy music video (watch) features a special guest appearance by Paris Hilton.
Kim recently supported Troye Sivan on the North American leg of "The Bloom Tour", following a sold-out headline show in London and several Pride performances. Her string of addictive singles also includes 'All The Time', 'Can't Do Better', 'Faded', 'Hillside Boys', 'Slow It Down', and 'Hills ft. Baby E'. Kim also collaborated with Charli XCX on 'Unlock It' (ft. Kim Petras and Jay Park) from Charli's "POP 2" mixtape.