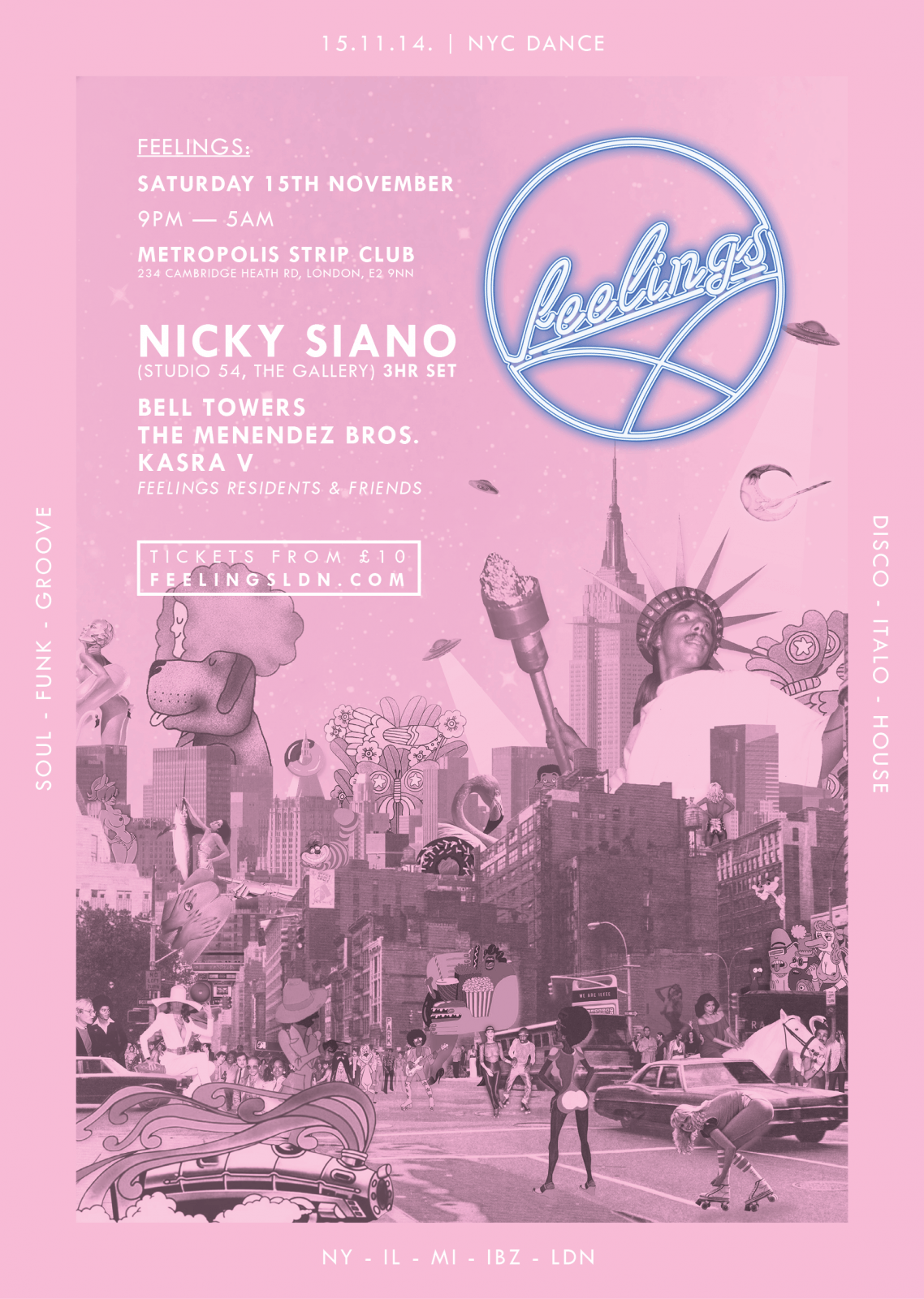 Feelings take over East London strip club
Following a summer special that saw DJ Alfredo bring Balearic vibes to a packed out Hackney terrace, Feelings turn up the heat for their next edition to bring New York club culture icon, Nicky Siano to infamous East London strip club Metropolis on Saturday 15th November.

A seminal father of New York club culture, Nicky Siano has been DJing since the early 70s. Resident at legendary nightclubs Studio 54 and The Gallery, which he also owned, Siano nurtured the likes of Larry Levan and Frankie Knuckles, paving the way for an infant disco scene. Revered for pioneering mixing techniques such as beat matching and EQing, he went on to produce early disco tracks alongside Arthur Russell. Famed for a hedonistic lifestyle, Nicky Siano is said to join the dots between early dance music and modern day rave culture, making the seductive surroundings of Metropolis strip club the prefect venue as they prepare to welcome and entirely different breed of dancers.

Support comes from the fresh talents of Melbourne born producer Bell Towers who recently made his debut for music tastemakers Boiler Room. Infamous London party starters The Menendez Brothers always bring a healthy portion of good vibes to the dancefloor and Love Fever's Kasra V will be getting things warmed up alongside Feeling residents and friends Gustave Evrard, Karl Fuller, Rollo Maschietto and Ryan Winters.