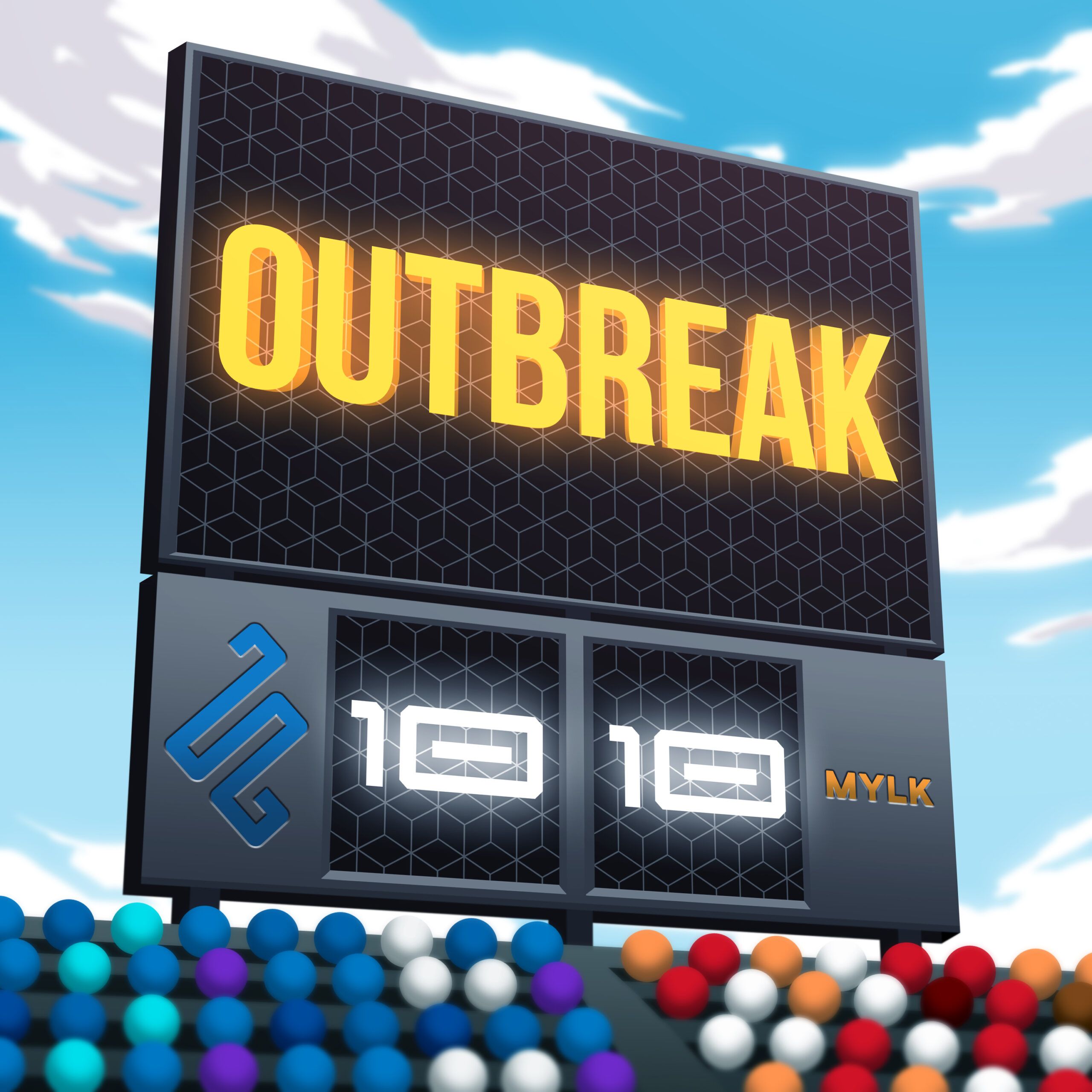 Outbreak ft. MYLK - Feint
Two artists increasingly recognised for their ability to merge upbeat melodies with forward-thinking experimentalism, Feint and MYLK are rising talents in the fast-changing world of dance music. Joining forces for brand new single Outbreak, Feint and MYLK now lend their creative talents to electronic label Monstercat as part of the Rocket League x Monstercat Vol. 1 project.
Based out of Manchester in the UK, Feint is hailed as one of the leading talents ushering in a new generation of drum and bass. A perfectionist in his work, Feint keeps himself one step ahead of the competition by working to create maximum impact with each new track. Proving that point, Feint's We Won't Be Alone ft. Laura Brehm currently holds the highest retention rate of all videos on Monstercat's own YouTube channel.
On the topic of standing out from the crowd, fellow Manchester talent MYLK is a singer, songwriter and producer whose unique blend of Kawaii production and sound sets her apart from the rest. With musical ties in J-Pop's leading AVEX Group, MYLK's production showcases pure originality in her field.
Outbreak is a slice of pure energy, mixing catchy riffs with expert progression as MYLK's vocals lead the charge. A perfect soundtrack to any fast-paced activity – whether that be in-game or on the dancefloor – the track will be available on Monstercat from 28th June 2017.
BUY LINK:
https://Monstercat.lnk.to/Outbreak
SOCIAL MEDIA:
https://soundcloud.com/feintdnb
https://www.facebook.com/feintDnB
https://twitter.com/feintMusic
https://soundcloud.com/mylkofficial
https://www.facebook.com/mylkofficial
https://twitter.com/yuksterr
https://www.instagram.com/mylkofficial/