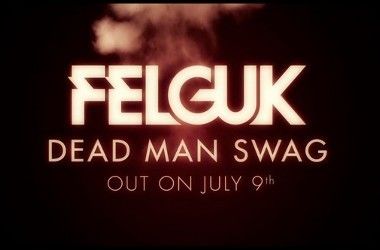 Felguk – Dead Man Swag
After teasing their hoards of fans worldwide with a sneak preview of 'Slice & Dice' – the title track to their forthcoming EP on Dongle Records – Felguk now unveil another part of this eagerly awaited release, with another mighty and mesmerizing track in the form of 'Dead Man Swag'. Felipe and Gustavo have posted a snippet up on YouTube for another taster of what's to come when the 'Slice & Dice' EP drops on July 9th.
Packed full of their distinct Brazilian flavor, 'Dead Man Swag' brings together Salsa flair and a tribal beat along with the all important rolling and churning electro that will surely have club dance floors and festival audiences alike going berserk throughout the summer. The ability of these two beat makers to fuse sounds taken from such separate influences so seamlessly, which is on display throughout the whole EP, is again shown in this tumultuous expertly rowdy cut.
The Slice & Dice EP is a real coming of age story for these two guys from Rio de Janeiro, having honed their craft through producing and performing together for 6 years and having poured every ounce of energy and talent they possess into the writing and recording of this record. It follows naturally then that they wish their fans to be as immersed in this project as possible and have put together a short filmed interview delving into their production process and given a more in depth understanding of it. Felguk offer a wonderful insight into the creative inspirations, ideas and methods that went into the production of this passion project.
With exciting tour news and the release of 'Slice & Dice' on the horizon, Felguk have a busy few months in the pipeline so watch this space!