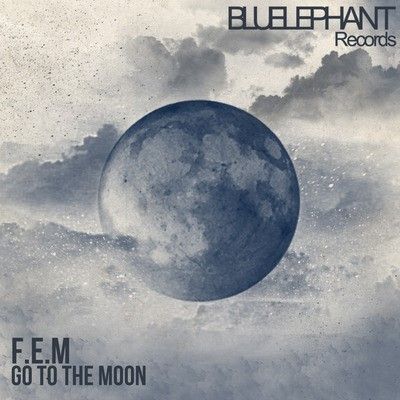 FEM – Go To The Moon (Melokolektiv & Size Pier Remix)
It took time but we finally signed F.E.M on Bluelephant Records with his Ep "Go To The Moon", a collection of tracks under journey' s sign, for our mind & our soul.
Get ready for take-off, first track propels you through the airs, into an infinite tube of colours. You can feel every beat, with intensive groove as rocket's shivers.
"Odysee" stabilizes you into space, you check all the variable system parameters, remain to fix to your objective, with a steady tone.
Melokolektiv's remix shakes the rocket, when it comes down to the moon, a soft and strong drive, with light of stars in the background.
"Sea Of Tranquility" comes to close you space travel, you put your foot on the Promised Land, you are the only one and admire this unlimitedness.
Incredible rhythm rings into your head and your body.
Size Pier remix closes brilliantly this Ep, a mesmerizing piano, every tone let you feel no gravity, you want stay with this cheerfully oppressing rhythm and your brain just says to you "why don't make a party here?"