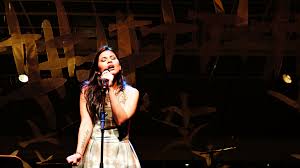 Female artists charge more for gig tickets – new research…
– Fans pay 15% more on average for tickets to see female artists​
– Tickets typically £8 more expensive
Fans hoping to see their favourite artist in concert are having to pay a 15% 'gender premium' if the act is female, according to new research by www.ticket-compare.com
Those planning to see the likes of Britney Spears, Kylie Minogue and Demi Lovato as they tour the UK this summer have been faced with a typical surcharge of £7.81 compared to male acts playing at the same major London venue.
Ticket-Compare analysed the face value ticket prices for music concerts at London's O2 arena, picking the lowest price available between now and January and found on average, male acts charge £53 with female artists coming in at £60.84 – a difference of 14.72%.
Separately, the research found that there were more than three times as many male acts taking to the stage than their female counterparts – constituting 28 of the 41 concerts compared to eight female-lead gigs. The other five concerts were by mixed groups.
Britney Spears comes top of the pile for the costliest female ticket, with fans having to fork out £85.00 for a single concert. Meanwhile, Kylie Minogue fans will pay £70 and a night listening to country star Shania Twain will set you back £69.75.
However, male acts are still able to levy the highest prices for a single performance. Fans of 80s band, Soft Cell, will have to shell out an eye-watering £110 to see them on their arena tour. Meanwhile two of the other top five costliest tickets were for male artists, with Barry Manilow asking £78.85, whilst fans wanting to see Queen and Adam Lambert will have to pay £79.50.
There are more mid-range tickets for both male and female acts, Justin Timberlake pitches his tickets at a fairly reasonable £40. And the average price to see a mixed group, like Jeff Lynne's ELO, is £41.25. The average overall price for a ticket was £52.25.