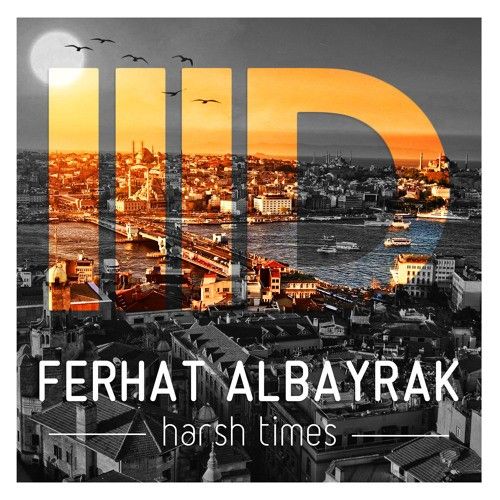 Ferhat Albayrak – Harsh Times
May 4th 2015 sees Turkey's revered DJ/producer Ferhat Albayrak releases his stunning new four-track EP entitled 'Harsh Times' via Carl Cox & Jon Rundell's renowned dance music imprint, Intec.

The Istanbul-born Ferhat has been DJing professionally for nearly 20 years and has seen his international career go from strength to strength boasting highlights of playing alongside the likes of Jeff Mills, Tiësto and Carl Cox.

Ferhat's major break came in 2012 with his Intec debut EP entitled 'Enough Erosion' which was released after his appearance at Space Ibiza withCarl Cox on the famous Covered Terrace.
Since then, Ferhat's relationship with Carl Cox, Jon Rundell and Intec has truly blossomed allowing for several more EPs such as 'Tears of Tender' and 'Thug Keys' to be released on the imprint to critical acclaim.
'Harsh Times', the EP's impressive title track, kicks the things off and transports us into a deep, dark world of Techno mayhem with its plethora of tense atmospheric sounds, pounding beats, funk-driven bassline.
'Hector' is next up and is the EP's most unique sounding production boasting moody synthetic textures, slammin' drum programming and an intriguing vocal sample of man shouting 'Hector' playing throughout to add to the overall madness.
'Real Steel' continues the techno onslaught with its intense-but-minimal groove allowing for 'State Trooper' to conclude the EP by encompassing an evil and twisted synthline, white noise blasts, beefy drums and a polished use of effects.
'Harsh Times' EP is available exclusively via Beatport from May 4th and the rest of the world two weeks later.