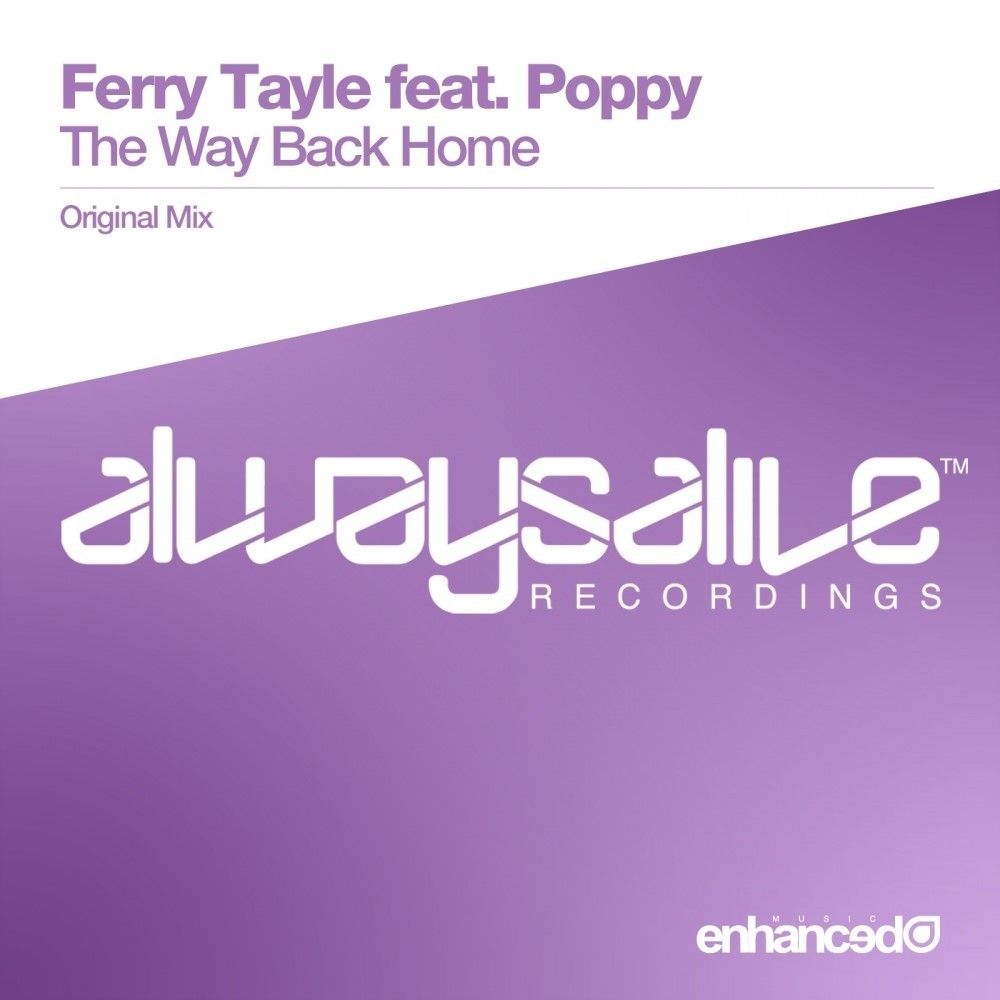 Ferry Tayle feat. Poppy – The Way Back Home
Leaving a substantial imprint on airwaves, club floors, charts and Spotify lists, the early spring saw the "enthrallingly vocalled" (MIXMAG) 'Rescue Me' charm fans, DJs & media alike. Now with the second outing from his long awaited, now-imminently-arriving sophomore album 'The Wizard', Ferry Tayle (French trance artisan Ludovic Meyer) is about to turn up the pressure again. Featuring the freshly uncovered singing/song-writing talents of vocalist Poppy, 'The Way Back Home' is ready to put early summer's emotion in motion.
With an extensive inventory of heart searing melodies and club rocketing productions already secured in their collective portfolio, Ferry Tayle & Always Alive Recordings are now delighted to show you 'The Way Back Home'.
Using thermally rising pads and synths, Ferry's Original Mix goes surface to air in whip-quick time. The man from Strasbourg maintains 'Way Back's altitude with air-strung, heaven-sent, melodies and floor-flaming synths. To that Poppy brings the poignancy to her faraway lyrics and gravities to her verse delivery. Finally, at the top of the break, through its chorus, she delivers its upliftingly emotional TKO.
Giving the track its June Money Shot, DJ Mag said "Poppy's straight-from-the-heart verses & chorus juxtapose a string & synth insurgence, and at the break's apex the lightning most conclusively hits the tree!" going on label as an "amazing track" and giving it 9/10! UK electronic music bible MIXMAG meanwhile said "Carrying the same expressively emotional vocal payload (as 'Rescue Me'), this release is every bit as fine. 'The Way Back Home's lyrics though are that much more narrative & thus engaging, and that sets this release apart", cheekily quipping it was "a very fine tale!"