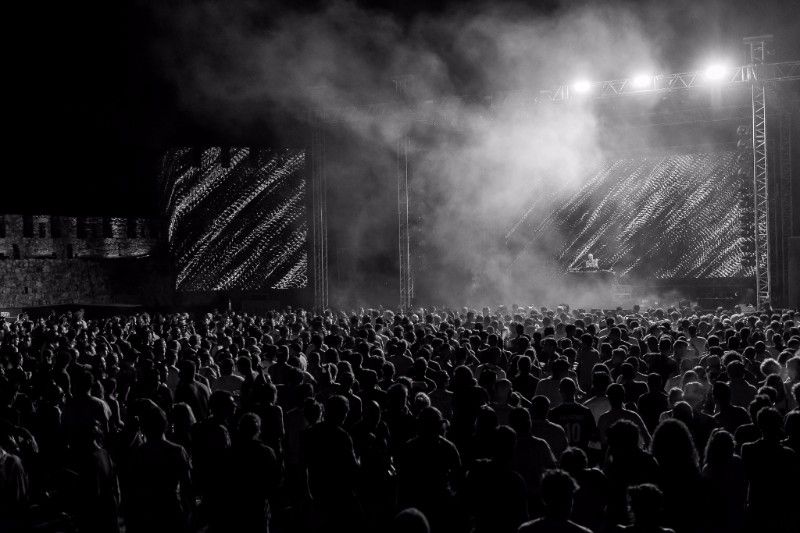 Festival Forte add Konstantin and Orphx to 2016 edition
Festival Forte reveal the final artists for the festival's upcoming edition.
In the continuity of the festival's identity, Forte are proud to add two more acts to close the 2016 line-up: Giegling co-founder, Konstantin and influential industrial outfit Orphx [Sonic Groove / Hands].
Konstantin, co-founder of Weimar-based imprint Giegling, one of the most respected contemporary electronic music labels, will bring his unique touch to the castle's walls, with lengthy hypnotic beats and depth-pursuing selection.
One of the most highly respected acts in both techno and industrial circles, Orphx have been developing their signature fusion of hypnotic rhythms and experimental noise for the past twenty years. Using modular and analog synthesizers, software, location recordings and feedback circuits, Rich Oddie and Christina Sealey draw upon the darker, psychedelic fringes of electronic dance music and combine these elements with the experimental aesthetics and themes of early industrial music.
Daily lineup announced
Thursday 25th August (10pm – 9am)
Ben Frost w/ MFO (OPENING ACT)
Apparat
Cabaret Voltaire
Daniel Miller
Marcel Dettmann
Friday 26th August (10pm – 9am)
Ancient Methods
Ben Klock
Helena Hauff
Manu
Rrose
Shcuro
Trade
Saturday 27th August (10pm – 9pm on Sunday 28th August)
Amulador
Apart
David Rodrigues
Drumcell
Kobosil
Konstantin
Michael Mayer
Orphx
RØDHÅD
Rui Vargas
Sebastian Muellart & Ulf Eriksson
Silent Servant
Truncate
Vil
Vril
Festival Forte 2016 Lineup Video
Daily Tickets & Press Accreditation
The general three day admission is on sale in limited quantities
for 90 €, online and 95 € at participating outlets.
Daily tickets are now on sale in limited quantities
for 40 € online and 45 € at participating outlets.
Online tickets are available on Resident Advisor, Digitick, BOL and SonicGoods.
.
Booking charges apply except on purchases through Sonicgoods.
Physical tickets may be purchased in participating outlets
FNAC, Worten, BEP Agency, El Corte Inglés, CTT and Masqueticket.
All tickets include free access to the campsite
located withinin walking distance from the castle.
Due to the limited capacity of the castle,
attendance is limited to 5000 spectators per day.