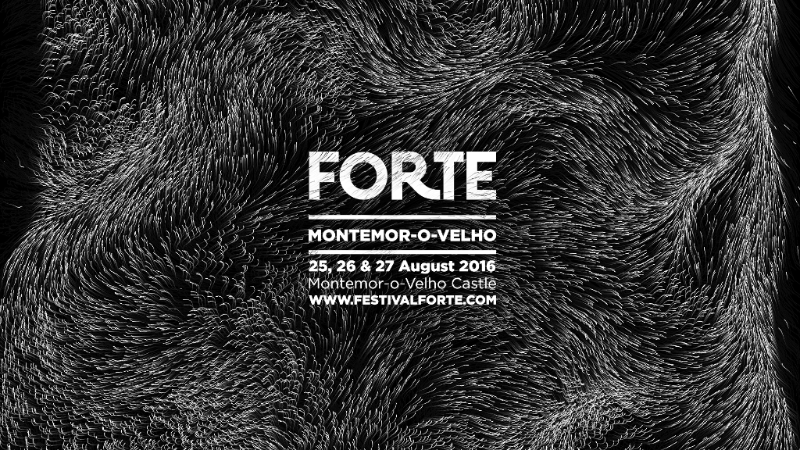 Festival Forte announce first wave of artists for 2016
Festival Forte returns to Portugal from August 25th-27th, bringing the best of cutting-edge electronic music and groundbreaking visual arts to the stunning setting of the fortress of Montemor-o-Velho.
The first artists confirmed for Festival Forte 2016 are Apparat, Ben Klock, founder of Mute Records Daniel Miller, Helena Hauff, Marcel Dettmann, Kompakt founder Michael Mayer, Rødhåd, Sebastian Muellart (aka Minilogue) & Kontra Musik's Ulf Eriksson, Silent Servant and Truncate.
Forte will also welcome Ben Frost & MFO for an exclusive opening show based on their 2015 collaborative project AURORA. The show will be specially tailored for the castle walls, which will be transformed into a figurative particle accelerator.
Festival founder Ilidio Chaves expands on the concept behind Forte:
"Festival Forte is a sound and visual experience, particular for its ability to merge contemporary electronic music with visual stimuli, creating a unique environment.
After two successful editions in 2014 and 2015, Festival Forte has established itself as a landmark, presenting new trends in music and promoting a meaningful synergy between the audience and the physical setting of the festival. Relying on a careful selection of music and visual content, tailored specifically for each show, the concept of Festival Forte reflects these convergences, creating a space that generates experimental dynamics between sound and image, enhancing the human ability to see and hear.
In 2016, Festival Forte aims to consolidate its position as a cultural reference, defining new aesthetics and renewing its own language by creating an autonomous digital system that transforms itself using algorithms that are coded with random visual synthesis capabilities, based on Generative Art."
A very limited first wave of tickets are available now for 55€ in BOL, Sonicgoods and the Facebook page of Festival Forte.
Tickets are also available for 60€ from a range of participating outlets in Portugal, including FNAC, WORTEN, BEP Agency and CTT.
Tickets are valid for the entire 3 days of the festival and include access to the campsite.
Festival FORTE 2015 _ Visuals Report from OlgaStudio on Vimeo.