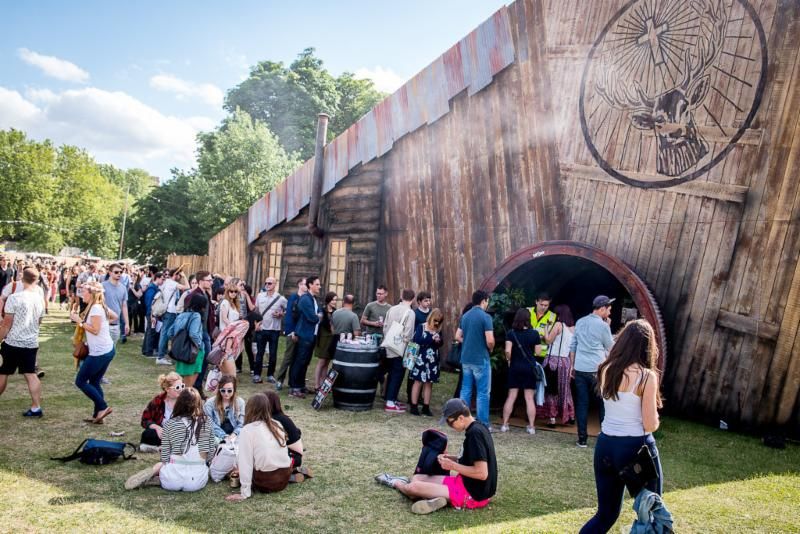 Field Day announce Jagerhaus Stage Line-up
Field Day are delighted to reveal the new line-up additions that will be joining headliners James Blake and PJ Harvey, and previously announced artists including Yeasayer, The Avalanches, Beach House, Daphni, Motor City Drum Ensemble, Skepta, NAO, Mura Masa, Roman Flügel, GOAT, John Grant and Air on Field Day Saturday 11th & Sunday 12th June.
Field Day are excited to announce the return of the JÄGERHAUS stage to the festival on Saturday 11th and Sunday 12th June 2016. One of the buzziest stages on site, Jagerhaus will host a selection of the hottest new bands and talent around.
On Saturday 11th June the JÄGERHAUS stage will play host to the Mercury Prize nominated band, and winners of the 2009 critics' choice iTunes album of the year, The Invisible, in addition to an array of special talents including Jamie Isaac, Petite Noir, FEWS, NZCA Lines, Georgia, Happy Meal Ltd. plus many more.
Field Day welcome the London based four piece, The Duke Spirit, on Sunday 12th June. Following a three-year live break, The Duke Spirit are back with new album 'KIN', the definition of alternative and garage rock, full of edgy guitar riffs, rough vocals, and powerful drum beats. Also taking to the Jagerhaus stage on Sunday 12th June will be the likes of 37 Adventures DJs, Birdskulls, Get Inuit, Saltwater Sun, Stevie Parker, Telegram and a very special DJ set from the Mystery Jets.
Metronomy make their return to Field Day
Following their headline slot on Field Day's Main Stage in 2014, Metronomy will be back to perform a very special Metronomy Summer '08 DJ set, following the recent announcement of their new album Summer '08, due to be released this July. For what will be their fifth album, the melancholic electronica masters Metronomy have worked alongside Mix Master Mike – the legendary DJ who worked on several of the Beastie Boys' biggest his. Field Day are delighted to have them on board to help celebrate what will be the festivals 10th anniversary!
FOR MORE INFORMATION PLEASE VISIT:
www.fielddayfestivals.com