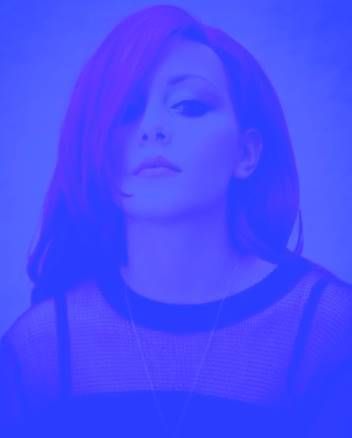 TYNI - Fighter (TROY NōKA Remix)
Grammy Award-winning Record Producer and Solo Triple-threat Artist, TROY NōKA has remixed Fighter – the debut single of rising British pop-star-in-the-making, Tyni.

Since its release in January this year, Tyni's Fighter has garnered over 500,000 streams and a number of spins on Radio 1Xtra from new music champion, DJ Target. Now it has been remixed by Frank Ocean, Angel Haze and Chris Brown collaborator, TROY NōKA, whose mixtape GRTT 2 is due for release on 16th February.

22 year-old Tyni, who hails from Sheffield, has been described as "a really promising British singer songwriter" (Popjustice) who's "destined for big things" (Wonderland). She has spent the last few years between LA, London and her hometown, recording with the likes of Wayne Wilkins (Beyoncé, Jordin Sparks), MNEK (Zara Larsson, Little Mix), Sophie (Charlie XCX, Madonna) and Britney collaborator Ana Diaz.

"Tyni reminds me of a young Gwen Stefani." says TROY NōKA "She's a star, and there's so much character when she's sings. One of the best new artist of 2017 from the UK."