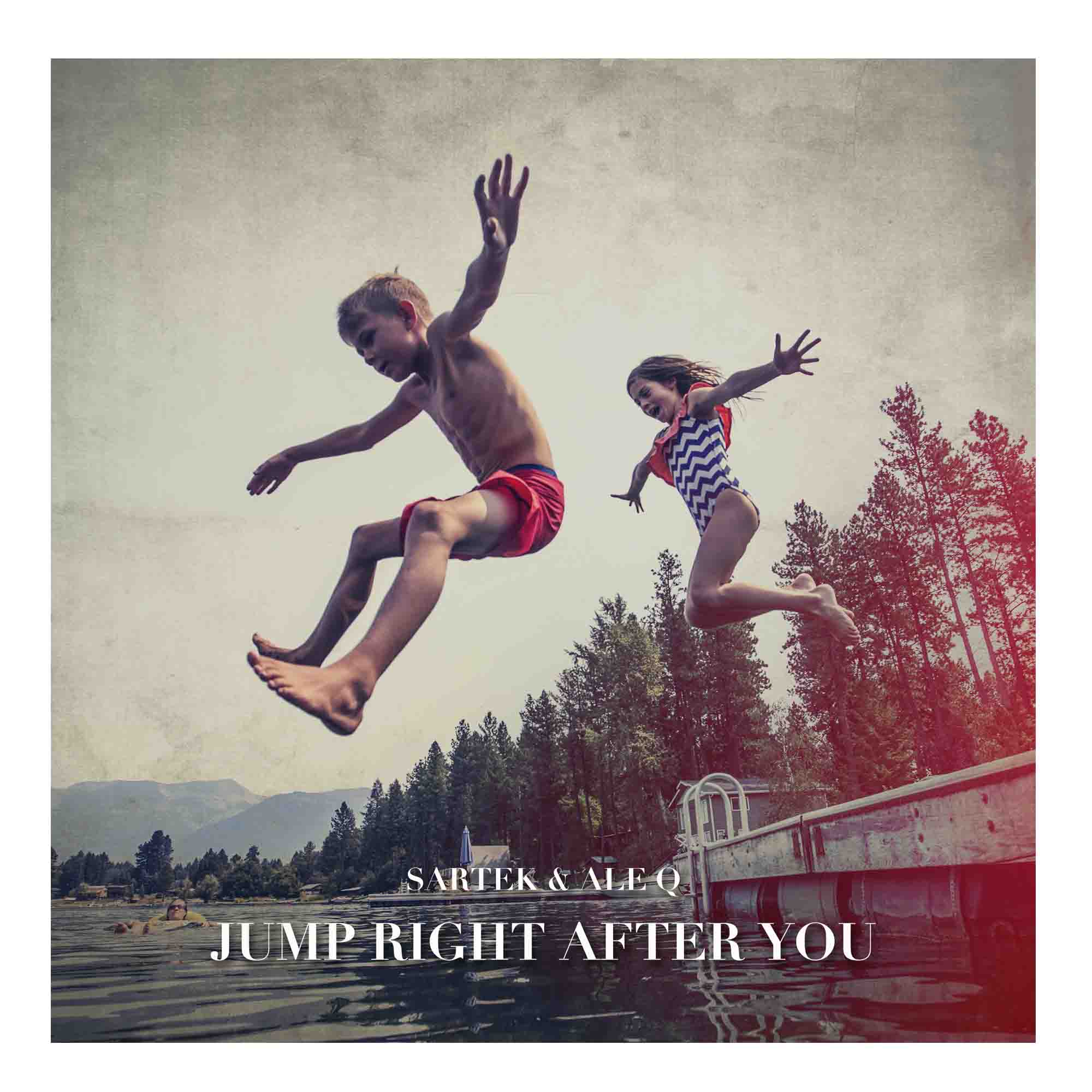 Sartek & Ale Q - Jump Right After You
Sartek & Ale Q produce a perfect blend of club, soul, and pop on their new global anthem 'Jump Right After You'.
'Jump Right After You' is a little different from what we have come to expect from India's DJ Sartek and fellow Guatemalan DJ, Ale Q. The aggressive EDM drops of the past are replaced by a deep future house vibe. Catchy, earnest and pure vocals pair with uplifting melodies to ramp up the emotion, all perfectly layered to a dance beat with a tropical feel.
As Sartek reveals: "It was a great feeling producing such a track with a 'happy to go' vibe after long. The vocalist did an awesome job with singing and we made sure we keep focus more on the emotional content which are vocals of the track. I am really positive that this track would 'Jump Right' UP on the charts!"
Ale Q goes on to say: "Working on this track alongside Sartek was a cool experience. I think we managed to merge the melody with really good and solid vocals. I can imagine people jamming to this track at a party but also having a listen in their car driving and having a good time… after all, that's what it's all about. Couldn't be happier with the result."
Sartek is one of the most talented dance music producers's in India and the only Indian to have graced the Beatport Top 100 (Electro House) charts, twice. Previous releases on Hardwell's Revealed, Armada and Magik Music to name a few and signing to Cloud 9 Music make Sartek a force to be reckoned with and brought hundred's of thousands of followers.
Fellow Revealed and Armada label mate Ale Q has more than 9 years on the scene and become one of the most loved and respected DJ's in Central America.
Sartek & Ale Q 'Jump Right After You' is out 10th February out via disco:wax.
Follow Sartek
facebook
soundcloud
instagram