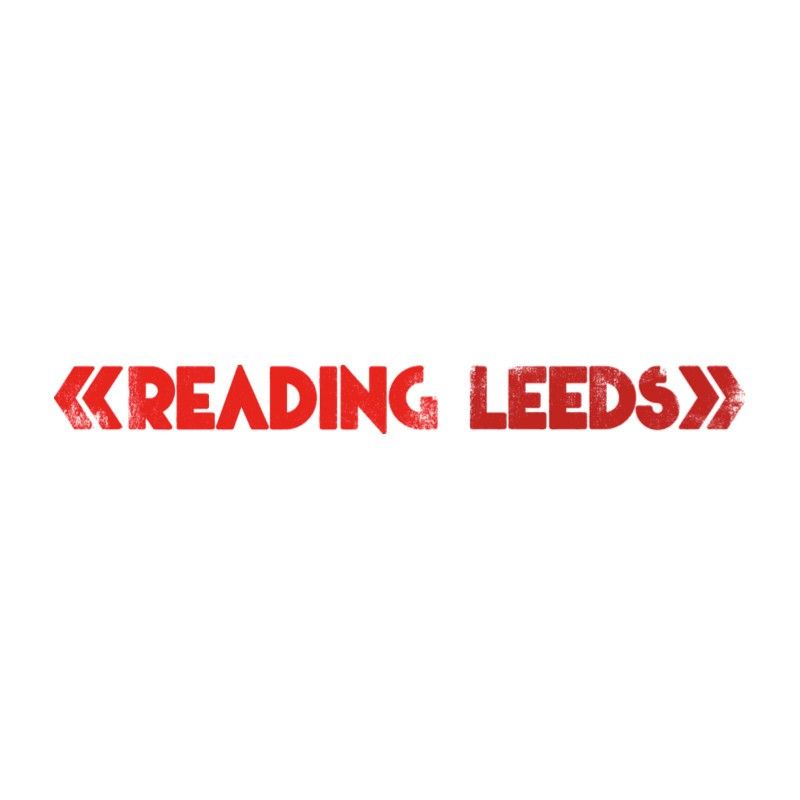 Final Reading & Leeds Headliner Announced For 2015
Reading & Leeds Festivals are thrilled to announce The Libertines as the final of this year's Main Stage headliners! The indie-rockers will bring the good ship Albion to the Festivals this summer, cementing a Reading & Leeds legacy which dates back to 2002.
Rising up through the Festivals' billing, the legendary troubadours Peter Doherty, Carl Barât, Gary Powell and John Hassall made their Main Stage debut in 2003 and returned in 2004. The band blew the crowds away in 2010 when they famously reunited at the Festivals and now, for the first time, they will take their rightful place as Reading & Leeds headliners. With their long awaited new record in the works, their set will undoubtedly be one of the defining moments of Reading & Leeds 2015.
In an exclusive video message, Peter Doherty said: "I've just woken up and I can't stop thinking about playing at Reading & Leeds."
John Hassall said: "Really excited to be playing Reading and Leeds this year. There is a great vibe in the band and we should be doing some new songs too. So it'll be the best Reading and Leeds ever!"
Gary Powell said: "We are all extremely happy to be playing Reading and Leeds this year. As Reading and Leeds was the festival that graciously allowed us to perform back in 2010 at our first attempt at reforming, and the audience were amazing in their reception of us, it seems only right that we go back to the scene of the crime and do our best to not only replicate what we did back then – but do better, for the fans and friends we have met along the way. Here's wishing 'us all' luck come R&L. We've all got a lot of work to do!!!!I for one am excited for the challenge and looking forward to seeing everybody!"
Festival boss Melvin Benn comments:
"What a band to announce as our third headliner. The Libertines are part of the Reading & Leeds family and I can't wait for the boys to walk on to our Main Stages in their rightful place at the top of the bill.
"I'm excited to announce over 50 other phenomenally talented acts today who will bring amazing performances for our fans. I really think we've got the ultimate line-up this year. Where else can you see Kendrick Lamar on the same day as Deadmau5 and Years & Years, or Marmozets on the same day as Azealia Banks or Metallica, or All Time Low on the same day as Knife Party or Mumford & Sons!
"It's almost exactly six months to the Festivals and I already can't wait until August Bank Holiday weekend.
"Having spent some time reviewing the ticket price and talking to people about it I felt that where we had got to with the day price was too high and once I really examined it decided to go the whole hog and reduce it to £59.50. However, anyone thinking it's a way to get the weekend including camping cheaper will be disappointed. It will not give access to the campsite as I'm creating new entrances for day ticket holders. It's still great though for those that don't want to camp."
Over fifty further names are also revealed today, joining artists already announced for the Festivals including Main Stage headliners Mumford & Sons and Metallica, proving that Reading & Leeds is the Festival for true music fans.
MAIN STAGE
On the Friday at Reading and Saturday at Leeds, pop-punkers All Time Low will return to the Festival for the first time since 2012 with eagerly anticipated new album 'Future Hearts' in tow.
Sheffield's Bring Me The Horizon have established themselves as the UK's biggest and best metal crossover act, and will follow up their all-conquering sold out Wembley Arena headline show last year with a set immediately before Metallica on the Main Stage on Saturday at Reading / Sunday at Leeds. Their performance at the Festivals this summer is a European exclusive.
Grammy nominated rapper Kendrick Lamar will showcase his unparalleled ability and powerful wordplay in his debut performance at the Festivals, creative indie rock heroes The Maccabees will take the Main Stage and will play some tracks from their forthcoming album, Wakefield rock band and NME Outstanding Contribution to Music Winners The Cribs whose hotly anticipated new album 'For All My Sisters' will be released this March.
Panic! At The Disco will bring their incredible grown up pop-rock and infectious hooks back to the Main Stage, along with anthemic rock quintet Lonely The Brave, who return following their hugely successful set in 2014.
Pop Punk's most exciting new band Neck Deep have set course for Reading & Leeds this summer to demonstrate exactly why they were named 'Best Newcomer' at last year's Kerrang! Awards and West Yorkshire Festival favourites Marmozets will bring their incendiary live set back to Reading & Leeds as they graduate to Main Stage billing.
NME/BBC RADIO 1 STAGE
Following the release of their debut studio album 'Abandon Ship' late last year, electronic dance duo Knife Party return to the Festivals this summer for an extra special closing set on the Friday at Reading and Saturday at Leeds.
American rock band Limp Bizkit and rap prodigy Tyler, The Creator also join the bill, along with Birmingham indie poppers Swim Deep, inventive British art rock band Everything Everything, indie rock quartet Peace and North London production duo Gorgon City. Also revealed today are Math rock legends American Football, Liverpudlian band of the moment Circa Waves, beat-maker and prolific producer Jamie XX, leftfield pop musicians Glass Animals, emotionally charged Pennsylvania four-piece The Districts and Punk duo Slaves.
BBC RADIO 1 DANCE STAGE
Boy Better Know featuring JME, Skepta, Wiley, Shorty, Solo 45, Maximum, Jammer & Frisco will be headlining the BBC Radio 1 Dance Stage on the Sunday at Reading and the Friday at Leeds. Headed up by JME, brother Skepta and Wiley, they are the leading collective in Grime.
Also performing across the weekend are drum & bass duo Camo & Krooked, producer and techno artist Brodinski, Scottish production wizard Hudson Mohawke, mysterious R 'n' B maestro Ben Kahn and My Nu Leng, who will bring their big bounding beats to the Festival. London based feel-good House duo Toyboy & Robin, New York electric pop duo Cardiknox, geek-step Midlander FTSE, electronic producer Porter Robinson presents his incredible Worlds live show, LA DJ Dillon Francis, and self-proclaimed 'sad dance' musician Tourist will also be performing.

THE LOCK UP/PIT STAGE
As one of the most influential pop punk bands of all time, and with a rich history at Reading & Leeds, New Found Glory return to headline The Lock Up on Friday at Reading / Saturday at Leeds. Three-time Grammy nominated titans of metal Mastodon will take top billing on Saturday at Reading / Sunday at Leeds.
Canadian hardcore heavyweights Cancer Bats also join the line-up, along with ex-My Chemical Romance guitarist Frank Iero, who brings his new project FrnkIero Andthe Cellabration. Swedish theatrical metallers Ghost, technical death metal band Gojira and reunited hardcore legends Modern Life Is War will rock the stage across the weekend. Anthemic punkers The Menzingers, Sheffield's top metal band While She Sleeps, Southampton five piece Bury Tomorrow and rockers Simple Plan are also revealed for the Festival bill.
FESTIVAL REPUBLIC STAGE
All three Festival Republic Stage headliners are revealed in today's announcement, with a very special set from Django Django closing the stage on Friday at Reading / Saturday at Leeds. Indie rock veterans The Wombats will headline the stage on Saturday at Reading / Sunday at Leeds and fan favourite Frank Turner will bring a special solo set to Reading on Sunday / Leeds on Friday.
Legendary Irish rockers Ash will make a welcome return to Reading & Leeds, building on a rich history with the Festivals dating back to their first performance at Reading in 1995. Having recently announced their new album, their set will be yet another classic performance providing the soundtrack to the summer.
Also performing on the stage will be Canadian indie-pop quintet Alvvays, fast rising rockers Coasts, grunge revivalists Darlia and Australian indie sensation DMA's. The soaring melodies of Jake Isaac, folky Sydney trio Little May, the socially observant hip-hop/rock of Ratboy, American baroque pop band San Fermin, young South Londoners The Bulletproof Bomb, the soaring rock of We Are The Ocean, irish rock-pop five piece Walking On Cars and Missouri garage punk brothers Radkey make the Festival Republic Stage the one-stop shop for all things on the rise, alongside some of the biggest names in music.
BBC 1XTRA STAGE
Now a well-established feature of Reading & Leeds, the BBC Radio 1Xtra Stage will bring the absolute best in urban music across the three days of the Festival. Co-headlining on the Friday at Reading and the Saturday at Leeds are Harlem trap lord A$AP Ferg and hazy Brooklyn hip hop crew Flatbush Zombies, providing an incredible East coast double header of real rap music. Having finally dropped her long awaited debut album 'Broke With Expensive Taste' late last year, Azealia Banks returns to Reading & Leeds for one of her characteristically high octane live sets to headline the 1Xtra Stage on Saturday at Reading and Sunday at Leeds.
With one final headliner still to be revealed for the stage, the tent will host sets from Miami bass turntablist Craze, South London hip hop duo Krept & Konan, grime hero and UK trailblazer Lethal Bizzle and the fresh sounds of Essex rapper Nick Brewer. The line-up grows even further with the addition of genre-blurring urban DJ Oneman and the unique dream-rap of Pell. New York natives Ratking are one of the purest voices of modern underground rap music and this year marks their debut R&L performance alongside MOBO Award 'Best Grime Act' and BBC Sound Of runner up Stormzy. Brotherly hip hop duo Rae Sremmurd are also announced today.
Newly announced today:
The Libertines (Headliner)
A$AP Ferg
All Time Low
Alvvays
American Football
Ash
Azealia Banks
Ben Kahn
Boy Better Know
Bring Me The Horizon (European Festival Exclusive)
Brodinski
Bury Tomorrow
Camo & Krooked
Cancer Bats
Cardiknox
Circa Waves
Coasts
Craze
Darlia
Dillon Francis
Django Django
DMA's
Everything Everything
Flatbush Zombies
Frank Turner (solo)
Frnkiero Andthe Cellabration

FTSE
Ghost
Glass Animals
Gojira
Gorgon City
Hudson Mohawke
Jake Isaac
Jamie XX
Kendrick Lamar
Knife Party
Krept & Konan
Lethal Bizzle
Limp Bizkit
Little May
Lonely The Brave
Marmozets
Mastodon
Modern Life Is War
My Nu Leng
Neck Deep
New Found Glory
Nick Brewer
Oneman
Panic! At the Disco
Peace
Pell
Porter Robinson
Radkey
Rae Sremmurd
Rat Boy
Ratking
San Fermin
Simple Plan
Slaves
Stormzy
Swim Deep
The Bulletproof Bomb
The Districts
The Maccabees
The Menzingers
The Wombats
Toyboy & Robin
Tourist
Tyler, The Creator
Walking On Cars
We Are The Ocean
While She Sleeps
Already announced:
Metallica (Headliner and UK Festival Exclusive)
Mumford & Sons (Headliner and England & Wales Festival Exclusive)
Bastille (England & Wales Festival Exclusive)
Catfish and The Bottlemen
Deadmau5
Hannah Wants
Jack Garratt
Jamie T
Manchester Orchestra
Pierce The Veil
Pretty Vicious
Rebel Sound
Refused
Royal Blood (UK Summer Festival Exclusive)
Run The Jewels
Wilkinson (Live)
Wolf Alice
Years & Years
TICKET INFORMATION
Tickets for Reading & Leeds 2015 are on sale now.
Weekend tickets £205.00 plus £8.00 booking fee + postage ● Day tickets Friday / Saturday / Sunday £59.50 plus £7.00 booking fee + postage ● Early entry permits £20 ● Campervan permits £75.00 ● Lockers £16.00 ● Reading car parking £10.00 ● Camping is included with weekend tickets only
Securing your ticket is even easier with the £50 instalment plan. To save a spot at Reading & Leeds 2015, simply put down £50 to bag your place, then pay the balance in monthly instalments.
Tickets are strictly limited to a maximum of four per person/address/payment card for those booking by telephone or online.
http://www.seetickets.com/content/reading-leeds?src=randl2015PR21
Credit Card line: 0871 231 0821
Calls cost 10p per minute plus standard network charges.
For a full list of national outlets, plus details of luxury camping options, please visit: www.readingfestival.com / www.leedsfestival.com
Children 12 and under are admitted free but MUST be accompanied by a ticket holding adult.
Please note there is no separate children's area at this event.