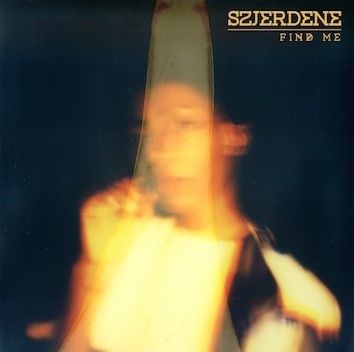 Szjerdene - Find Me
Rising songstress Szjerdene glides on with 'Find Me', the next instalment in a dazzling series of new tracks from the artist, this time co-produced by mysterious NYC beat maker Quays. An amalgam of Szjerdene's lyrical daydreaming and Quays' signature tremors and dimly lit bubbling framework, 'Find Me' is moody, fragmented soul at its most laid bare. Unravelling, recurring thoughts of desire and open endings, Szjerdene's sky scraping range and naked emotion give 'Find Me' the soporific quality of slipping into a dark pool, an exhalation of hope in a suspended space in time…

"Find Me* was written as a freestyle over an initial skeleton beat made by Quays. It's a continuation from 'Are You Here' in story and this time the character is talking to them self. A fragment from a constant stream thought of self reflection and identity: "The one I've known forever – stripped down in front of me". I flew to London to meet and work with Quays and we finished the track together."

*Premiered this week on The Fader: www.thefader.com/2015/07/07/szjerdene-quays-find-me

Growing up in Hackney, East London, but now residing along the scenic canals of Amsterdam, Szjerdene has been quietly honing her luscious take on the craft for the past few years, turning heads around the globe with her magical, ethereal voice. With Szjerdene's first official EP landing on Ninja Tune in 2013, vocal and writing credits on Bonobo's latest album 'The North Borders' followed along with a mammoth tour comprising 175 headline dates and festivals. A more recent collaboration with Lapalux on Brainfeeder came earlier this year. Now dropping a set of exquisite solo cuts one by one over the course of the summer, each representing a story from the corner of her mind, 'Find Me' is the second heavenly slice of Szjerdene's seductive reverie.