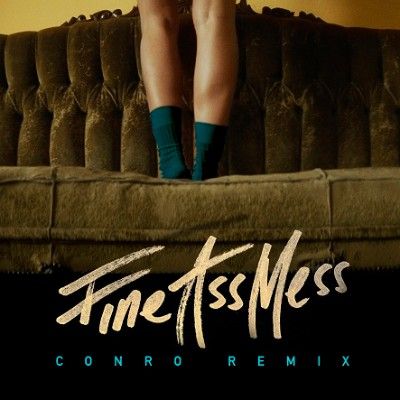 MrProbz - Fine Ass Mess (Conro Remix)
After a string of hugely successful remixes recently including the heavy duty Ultra Miami 2016 remix of 'Something About You' on Revealed Recordings, as well as the huge 'The Saint' on Monstercat this year, Conro makes his explosive return putting his own signature style on Mr Probz's smash hit 'Fine Ass Mess'.

Fusing together power-charged synth lines and huge dancefloor ready build ups, Conro adds a unique electro infused melody on top of Mr Probz's vocal cut providing the perfect summer ready track ready to take control of dancefloors across the globe in the coming months.

Continuing to generate heat across the electro house spectrum, Conro has been looking forward to taking on remix duties of Mr Probz track, stating himself: "I was so excited to be working on a remix for Mr. Probz. I've admired him for quite some time, so when I was asked to work on this project I knew it was going to be fun. I tried to keep in mind some of the original qualities of the original while completely changing the vibe. I felt like the final product I came up with was a fun energetic spin off of the original! I hope you enjoy it as much as I do."

Speaking on Conro's work of the release, Mr Probz said "Conro, this new kid from Canada is a problem! The way he mixes organic and live sounds with electronic music is the future. He definitely added some lemon juice to my single."

Proving his versatility as an artist, Conro's career continues to go from strength to strength, with the remix being directly added to Spotify's New Music Friday playlist catapulting his sound onto the ears of 1.3 million subscribers. Make sure to grab your copy out now via Ultra!
For more information check socials:
www.soundcloud.com/conromusic | www.facebook.com/conromusic
www.twitter.com/conromusic | www.instagram.com/conro_music