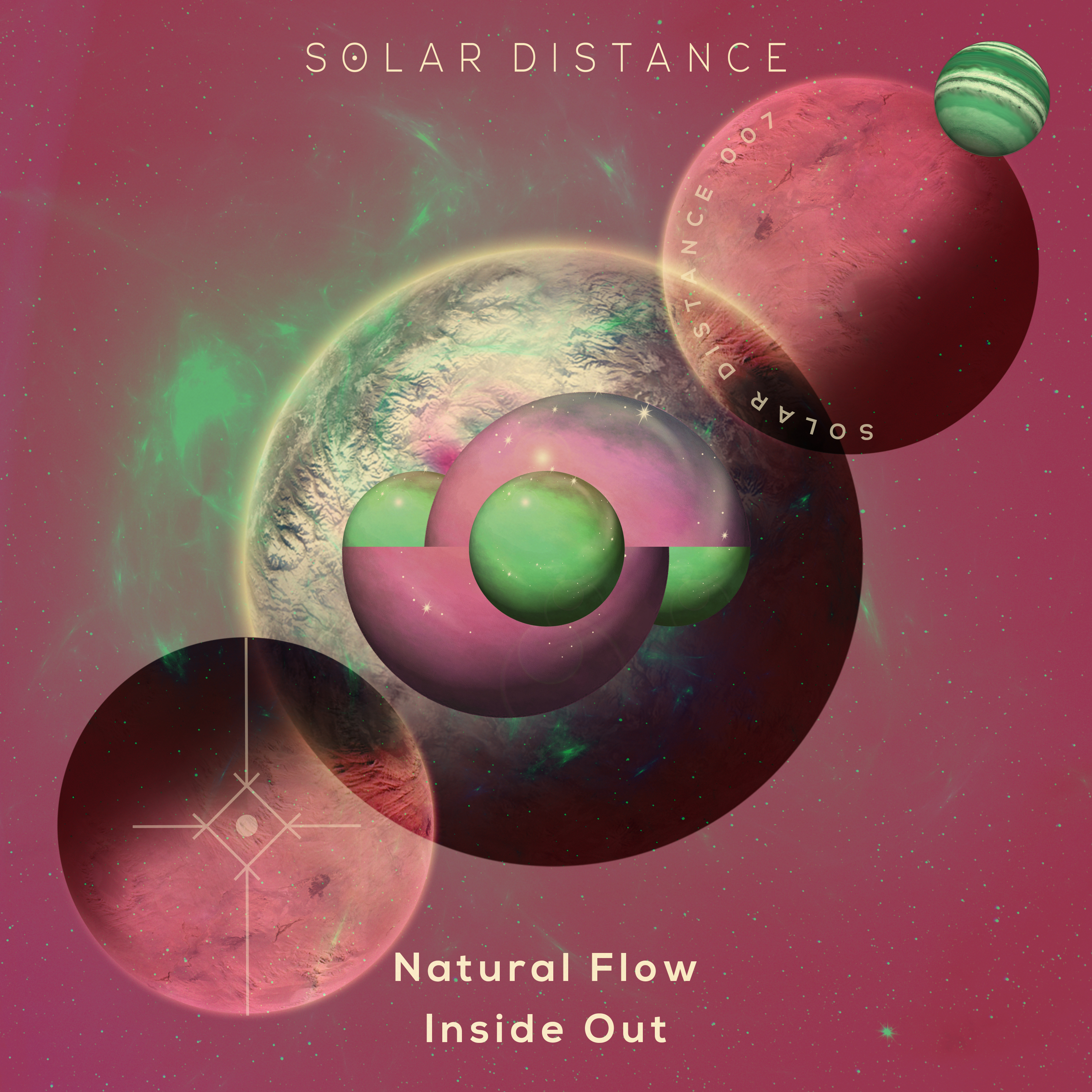 Natural Flow - Inside Out
Natural Flow is an innovative duo founded in Mexico City, and composes of Hugo Ibarra and Antu Coimbra, each with more than a decade of musical background. Their futuristic techno sound that creates a hypnotic mix between deep house and melodic harmonies was showcased on their last compilation, back in 2015. After receiving fantastic artist support from the likes of Tale Of Us, Mind Against and Fur Coat and now we seem them branching out into new projects for 2016 with this first EP on Solar Distance.
Flickering percussions gets the groove moving with Dethroning, and sets the pace for this synth driven track. Much like what Solar Distance has become known for; this track treads with one foot in the realm of driving techno and the other in melodic and euphoric sound scapes.
Lee Van Dowski's remix comes in firing, fast paced and bottom heavy taking aim straight from the first beat, and rounds out the package with its combination of tight rhythm and tasteful unpredictable textures.
A big beat for a big room, 'Inside out' will well and truly will turn the room out! Following in the EP's approach to texturing the realm of techno, Natural Flow definitely keeps it flowing with this driving cut.
Artist: Natural Flow
EP: Inside Out
Format: MP3
Release Date: 8th July 2016