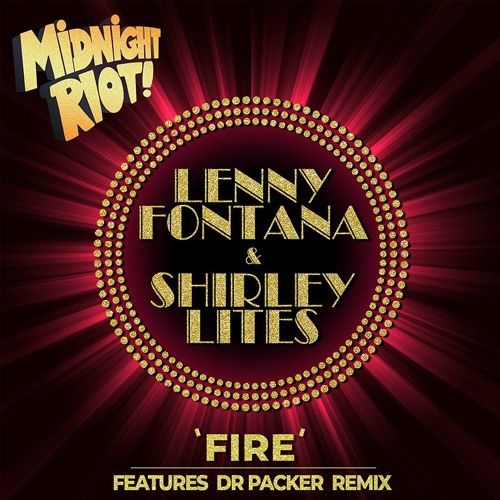 Lenny Fontana & Shirley Lites - Fire (Dr Packer Remix)
A scorching track made for the Disco Revolution that is happening right now. FIRE is an original production from New York's Lenny Fontana with vocalist Shirley Lites. Capturing the spirit of Studio 54 with rich string orchestration, warm horns, a driving disco beat and Shirley's powerful diva vocals FIRE references the dreams of the disco era and recreates them for the dancefloors of today.
Hailing from Philadelphia, the city of Brotherly Love and Disco, Shirley is a supremely powerful vocalist and started singing at the age of 6 at her local Sunday School and the Philadelphia Girls city choir. At age 16, she sang with local bands boosting her to a professional level and landing her many background sessions in recording studios with the likes of Dexter Wansel, Billy Paul and others. Her first commercial record, titled "Heat you up/ Melt you down" on West End Records set the world stage for her future success.
Lenny´s love for Disco and the scene shines through in this track. Having played at the legendary Studio 54 as well as producing the revered Legends of the Dancefloor Paradise Garage retrospective series for BBC no one is placed better than Lenny to bring Disco back in an original and fresh format.
1. Dr Packer Remix (08:22)
2. Dr Packer Radio Edit (03:26)
3. Dr Packer Instrumental (08:22)
4. Saturday Night Disco Club Mix (07:47)
5. Saturday Night Disco Club Instrumental (07:47)