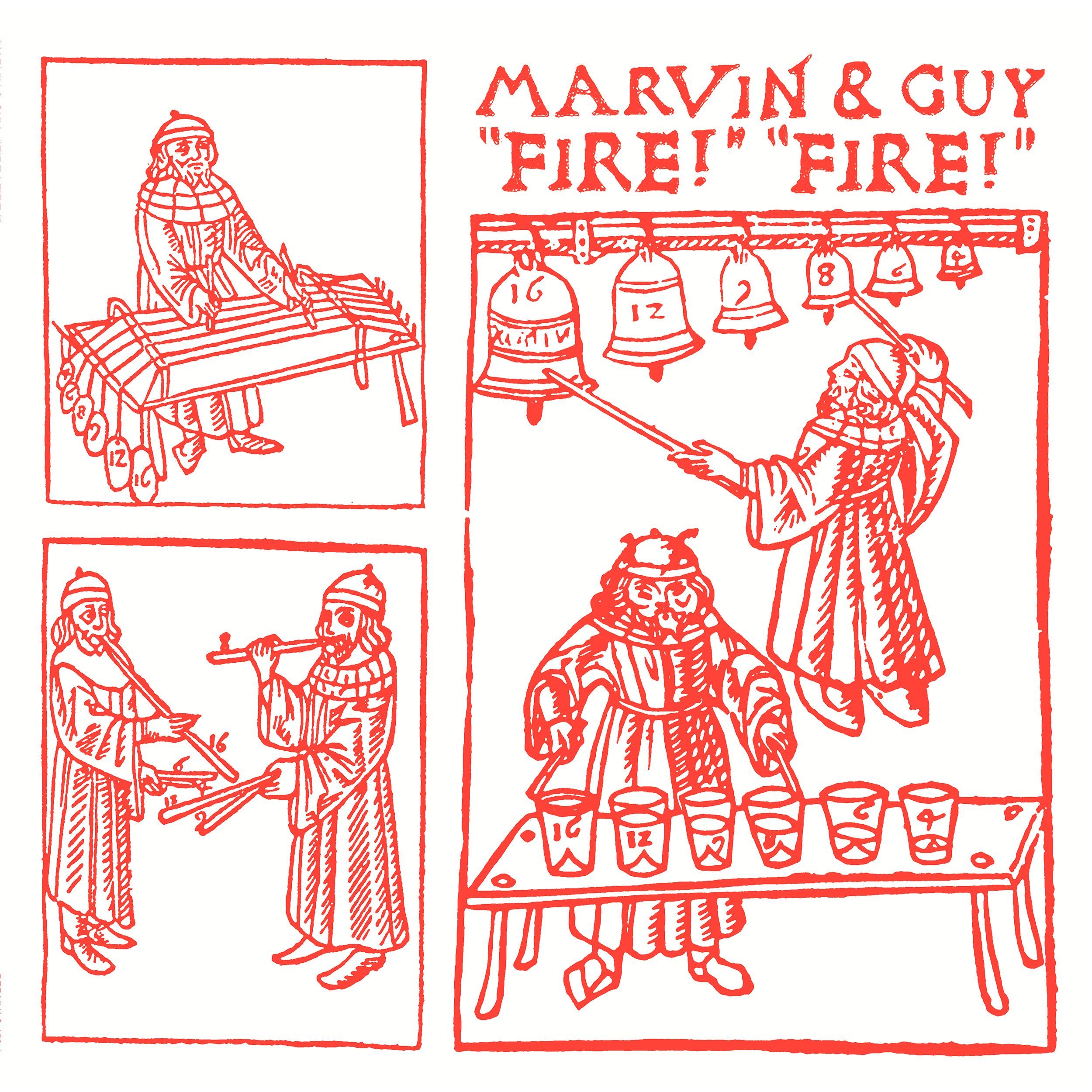 Marvin & Guy - Fire! Fire!
Permanent Vacation's first release in 2017 comes from the much loved Marvin & Guy aka Italian pair Alessandro Parlatore and Marcello Giordani.
On labels like Correspondent and Hivern Discs, this duo has proven their impeccable production chops with their tunes often becoming big dance floor hits. Here they have recorded four blissful new efforts, all full of fresh, twisted and tingling "Creepy Disco Wave with an eternal Route 66 flavour."
The excellent "Theme from Fire! Fire!' opens in serene and smooth cosmic disco fashion, with stomping drums making you march as a whole cosmos of colourful synths unfold up top. It's a driving track that carries you far away and late into the night. 'Despierta (Tus Sentidos) ft. Zombies in Miami' is another eight minute opus that is deep and absorbing, with great vocals and more crisp drums making you move. Again the airwaves are filled with sprinkles of cosmic colour and again you really cannot help but get swept up by it all.
On the flip, 'Moreno' is a more brooding affair, with curious sci-fi details and droning synths all building up the pressure. It's a succulent groover with crisp and clean production and that is also the case on final track 'Mother Nature is Calling You'. This one marries more exquisite synth work with an airy groove, whispering vocals and breezy sense of atmosphere and really gets under your skin as a result.
These four fine tracks are all sure to standout in any set and add real emotion to the dancefloor.
Tracklist:

A1. Theme from Fire! Fire!
A2. Despierta (Tus Sentidos) ft. Zombies in Miami
B1. Moreno
B2. Mother Nature is Calling Yo