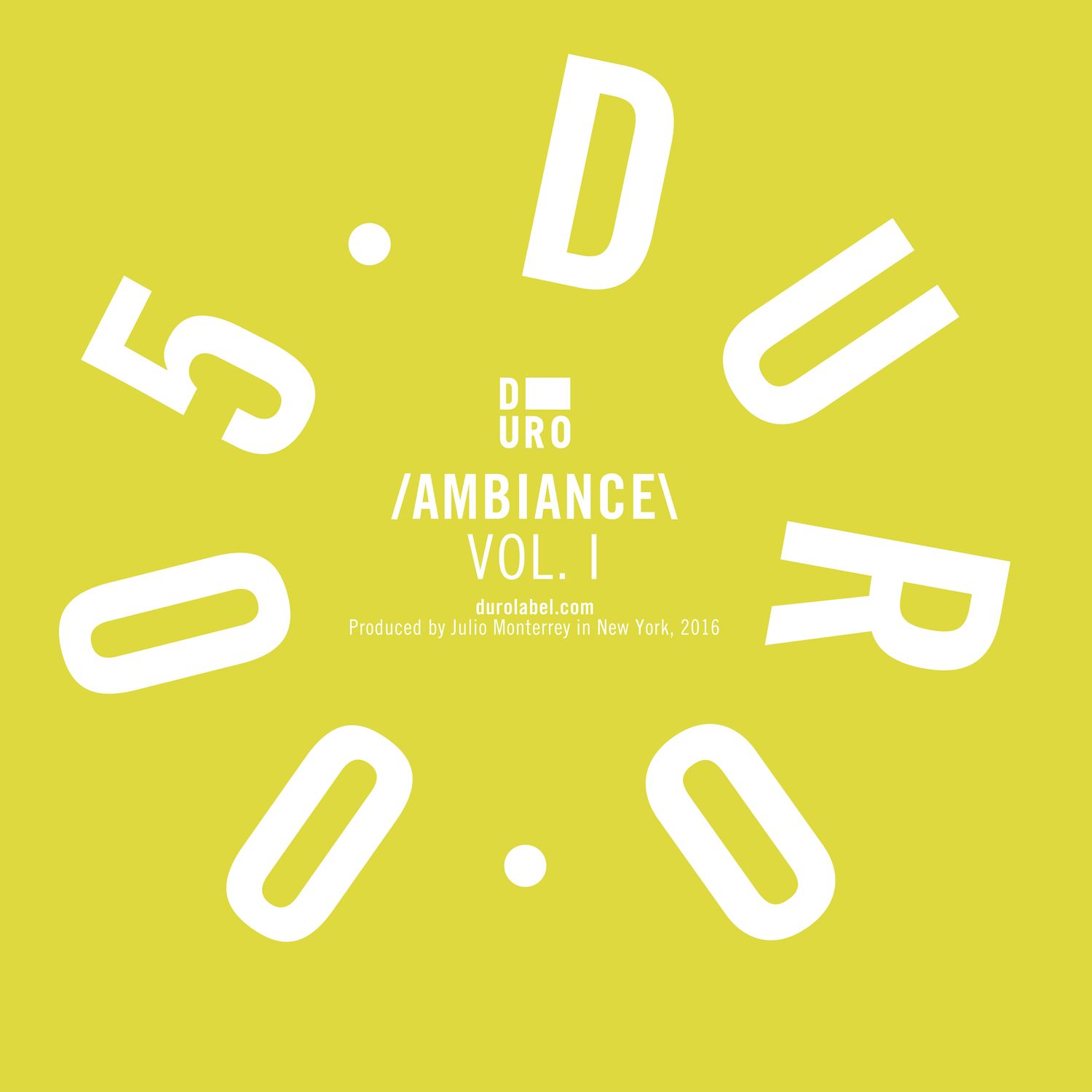 Various Artists - Ambiance Vol.1
One of Mexico's leading electronic labels, Duro, is back with a new five tracker, this time from the artist known as /AMBIANCE.
/AMBIANCE is a musical project by a mysterious Nicaraguan artist living in Los Angeles. He grew up in Miami, was surrounded by Cuban music and booty bass and developed a love of electro. After three years touring as Maynard Ferguson's saxophone player, he decided to start a purely analogue, live and cassette recorded new project inspired by soundtracks, films, drum machines, synthesizers and life's transformative events. This is the first fantastic Volume from it.
'Camino al Parke' kicks us off with five minutes of scattered toms and warm fuzzy atmospheres, rasping synth stabs and little else until some funky kicks and curious melodies help the whole thing come alive in the second half. It is a primeval start to the EP that then touches on squelchy and pixelated retro comedown sounds on 'Ciudad Jardín' and perfectly rough and ready, lovely lo-fi disco on 'Gotta Dance at the Party' which could well be a track on a Mood Hut release.
Things slow right down with the brilliantly raw and downbeat cosmic house slumber that is 'La Noche Sabra' and 'Runners in Wake' closes things out in surging cosmic fashion. Like Kraftwerk on E it is motorik yet colourful, trance inducing and emotive.
This is perfectly imperfect music that is frayed around the edges, coasted in warm vinyl crackle and filled with a spiritual energy that you cannot ignore.
Tracklist:
1. Camino al Parke
2. Ciudad Jardín
3. Gotta Dance At The Party
4. La Noche Sabra
5. Runners In Wake