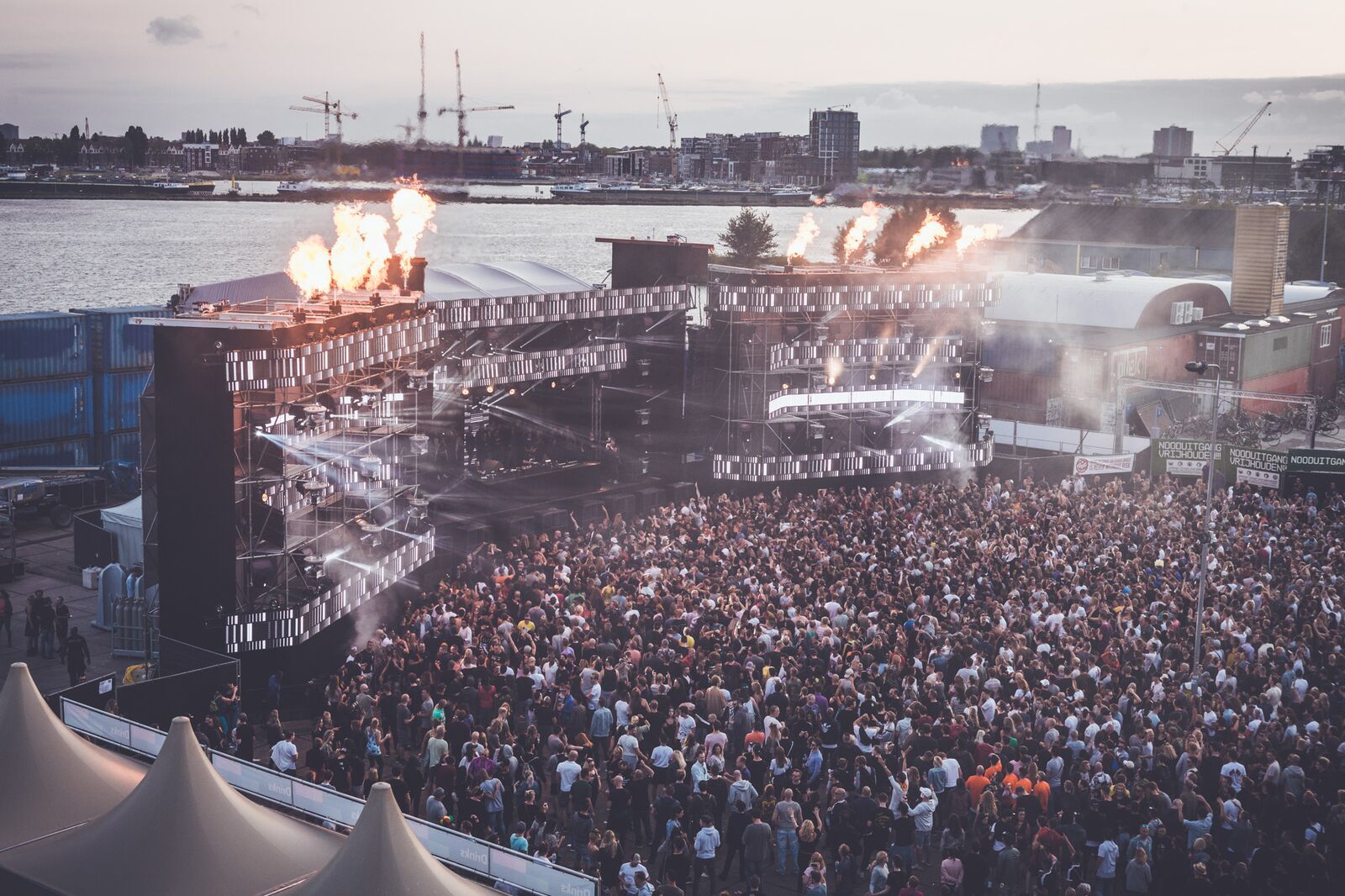 First acts announced for Drumcode Festival 2019
Drumcode Festival is pleased to announce the first phase lineup for 2019's edition. Following on from an outstanding sold out debut year, Drumcode Festival returns on Saturday 24th August at the NDSM docklands in Amsterdam.
Acclaimed Swedish techno DJ Adam Beyer and legendary Dutch brand Awakenings will team up once again for the second edition of Drumcode Festival. For over 20 years, Awakenings have been renowned for their impressive production and attention to detail. They will be bringing their years of experience into the collaboration with Drumcode founder Adam Beyer to ensure that Drumcode Festival is an unrivalled success once again.
This year the festival will once again showcase a broad spectrum of Techno with Drumcode founder Adam Beyer welcoming the likes of Alan Fitzpatrick, ANNA, Charlotte de Witte, Reinier Zonneveld and Sam Paganini to the festival for the first time. Returning favourites Amelie Lens, Enrico Sangiuliano, Ida Engberg and Ilario Alicante will also play. Awakenings resident Joris Voorn will also feature at this years edition, with Awakenings inviting Joris Voorn to ensure that the lineup becomes even more diverse.
The first two ticket phases are now completely sold out in the pre-sale. General sale begins on Friday 1st February, where all tickets will be available to the public. Last year Drumcode Festival attracted people from over 62 countries around the world and Saturday 24th August we see over 15,000 visitors descend upon Amsterdam once again.
Drumcode Festival 2019
Date: Saturday August 24th
Time: 12.00 – 23.00 CEST
Location: NDSM, Amsterdam
Artists A—Z:
Adam Beyer
Alan Fitzpatrick
Amelie Lens
ANNA
B.Traits
Butch
Charlotte de Witte
Enrico Sangiuliano
Ida Engberg
Ilario Alicante
Joris Voorn
Monika Kruse
Patrice Baumel
Reinier Zonneveld
ROD
Sam Paganini
Secret Cinema