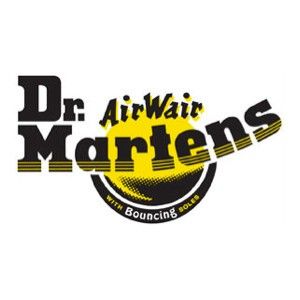 First Acts Revealed For Dr. Martens Stand For Something Tour 2015
As a brand intrinsically linked to music, Dr. Martens remains one of the most culturally relevant and iconic British brands of all time. All across the world gig goers continue to adopt Airwair as their uniform of choice and the Stand For Something Tour 2015 salutes these music lovers by bringing some of the most exciting bands in the UK to intimate venues across the country for up close and personal live experiences.
The first three headliners for the tour are Dutch Uncles, Lonely The Brave and Palma Violets with more headliners and supports soon to be announced.
Last year's incredible, sold out Stand For Something Tour featured Tonight Alive, Eagulls, Funeral For A Friend, Los Campesinos! and We Are The Ocean. That tour also featured Lonely The Brave as a support who have now stepped up to headline the Belfast date in 2015.
2015 tour dates and venues are:
26th September – Glasgow: Nice n Sleazy – DUTCH UNCLES
10th October – Norwich: The Owl Sanctuary – PALMA VIOLETS
24th October – Leeds: The Brudenell Social Club – TBA
7th November – Belfast: Limelight – LONELY THE BRAVE
21st November – Sheffield: The Corporation – TBA
28th November – London: Our Black Heart – TBA
Lonely The Brave:
Playing the tour for the second year in a row moving from support to headliner. With a summer of huge festival dates ahead of them, Lonely The Brave's ascent to the big leagues is surely imminent over the next few months. With an emotionally charged, stadium-sized sound, the Cambridge rockers have unsurprisingly built a remarkably loyal fan base over the last few years, proving themselves as one of the UK's most exciting live bands…
What do you stand for, Lonely The Brave?
"I really feel that, in life, you've got to try and be yourself. The older I get, the more I realise this. If you're a bit shy like me and someone tries to talk down to you because of it, just give them a death stare. They don't like it."

Palma Violets:
Hailing from Lambeth in London, Palma Violets have come a long way from the raucous house party shows where they made their name. Now a true festival favourite, the rowdy group have become a force to be reckoned with on the live circuit, with a barrage of shout-along hits under their belts from their acclaimed two albums. With their latest record released in May, there's going to be danger in the club this year with their intense new live show.
What do you stand for, Palma Violets?
"We stand as a band alongside many others who see the earth not as fragments of lands and countries but as one single planet as a whole. And together we celebrate things that are good and pure in life. We celebrate rock'n'roll with our music."

Dutch Uncles:
Bringing a sense of calculation to proceedings, Dutch Uncles have fast become one of Britain's most underrated and forward thinking indie pop outfits. Don't be deceived by their meticulous layering though, as the Manchester quartet bring a fun, visceral energy to their stunning live shows, a trait which has made them a must-see act of 2015.
What do you stand for, Dutch Uncles?
"Determinedly Underrated Tricky Choruses Housed in Uncompromisingly Natured Cadenzas and Listened to Enduringly, Sort of."