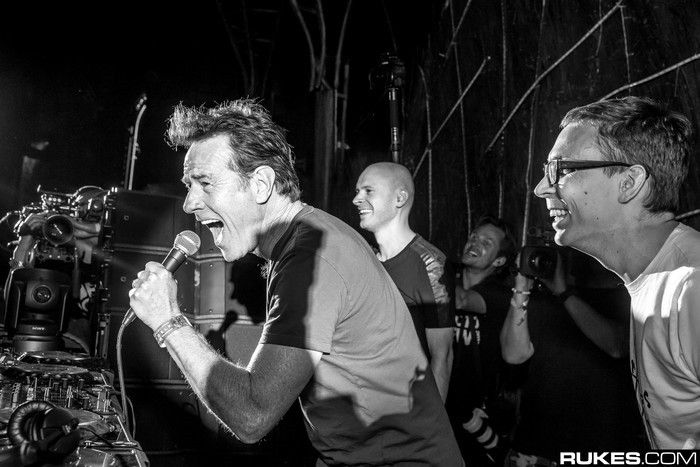 Walter White Pushes The Button for Above & Beyond at EDC 2015
During Above & Beyond's headlining set at Electric Daisy Carnival Las Vegas on Saturday night, the group invited a very special guest to join them on stage to Push The Button in front of over 80,000 fans. His name? You're goddamn right: Walter White (a.k.a. Heisenberg, Brian Cranston's alter ego in AMC's hit TV show Breaking Bad).
Breaking Bad is Above & Beyond's all-time favorite television show, and inspired the creation of a track called "Walter White," which became one of A&B's biggest releases in recent years. Jono and Paavo connected with Bryan Cranston before the show and invited their favorite chemistry teacher to join them on stage during the track.
In front of a sold-out crowd, the legendary actor slipped straight into character and announced himself in true 'Heisenberg' style, creating a moment that will surely go down as one of the most memorable in EDC history.