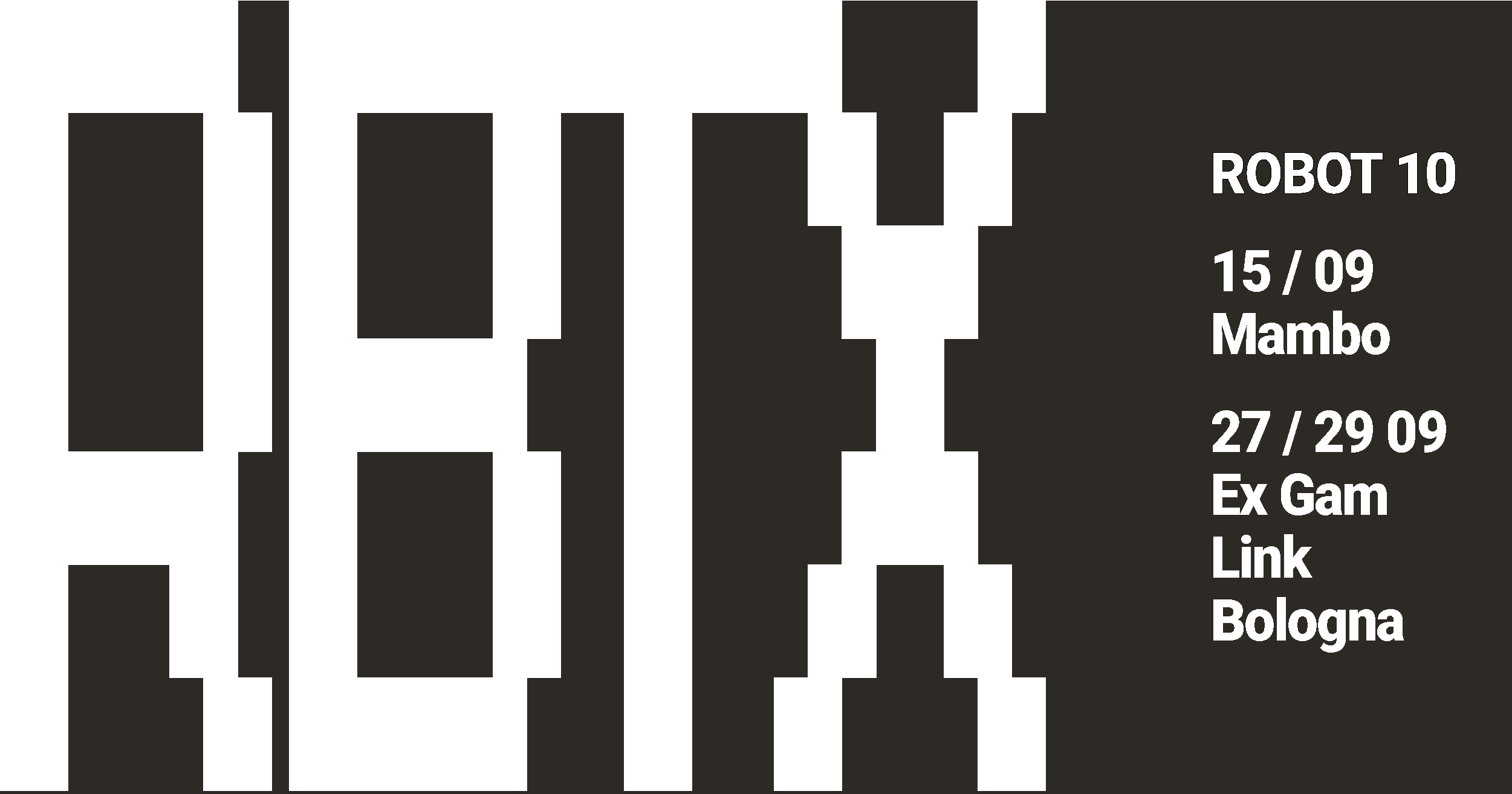 First names announced for Robot Festival 10
Here are the first names of the 10th edition of ROBOT Festival.
Robot 10 is a journey into the past of clubs that no longer exist, coherently settled in a location that comes back to life for this occasion – Bologna's Ex GAM, a space that has made the history of international contemporary art. Here, during the Performance Week curated by Francesca Alinovi in 1977, a young Marina Abramovic showcased some of her most famous performances. The history of clubbing becomes the foundation on which to build a bridge towards a future yet to be written; this was the spirit with whom we assembled the first names on the line-up: caught between impulses coming from the past, connoisseurship of the topic and the willingness to propose genres and styles rooted in the era when everything started, but transfigured and repositioned in 2018.
There are those who literally changed the history of electronic music, amongst the few that are still active creatively and who literally placed a milestone in the club culture timeline, such as Andrew Weatherall: author of a handful of pivotal remixes, producer of Sabers Of Paradise and Two Lone Swordsmen, an eclectic DJ whose career still continues without signs of failure. There'sDaniele Baldelli, whose very own name is a synonym of "cosmic funk": a new music genre without precedents, an approach to music that still does not know rivals. It's no surprise that the English newspaper The Guardian included Baldelli among the 10 artists who innovated electronic music.
There will be the big names of tomorrow, reinterpreting the past to decipher the present and write the future: Young Marco, from Holland,with its vast collection of rare vinyl that rivals that of Vladimir Ivkovic; Londoner Ross From Friends,with a rare live formation which will add new nuances to the "lo fi house" genre of which he's an undisputed leader (as a side note: he's now releasing for Flying Lotus' Brainfeeder); Levon Vincent, from New York City, who reinterprets techno slowing down its pulse, as well as NTS Radio's top guest Elena Colombi, the one who transforms techno in an unknown, alien artefact, still to be deciphered.
Awesome Tapes from Africa will perform a set exclusively on tape, an unusual gear for our latitudes, providing the audience with a journey in the history of African music.
There will be a handful of live performances, aimed at rewrite the rules of deep house music (Midnight Conversation), electronic jazz from Naples (Nu Guinea) and provide a contemporary take on Italo disco as it lived and breathed in Romagnas Riviera during the 90s (Capofortuna).
A few comebacks, in new forms: Caterina Barbieri with a new immersive live; Suz, with an unprecedented "electro quintet" set-up to launch the album "Crossroads"; light and sound architects Quiet Ensemble with the site-specific installation "Unshaped".
Lots of Italian artists, as a tribute to a nation that has been a worldwide key player since the 'legendary' years of Afro, Italian disco, placed inside a festival with an international vision.
And this is only the first part.