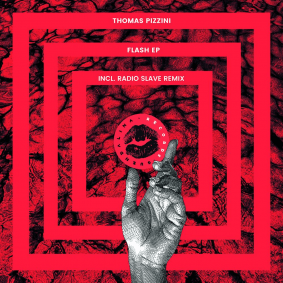 Thomas Pizzini - Flash EP
Guendalina Records is a brand-new label from Italy, born out of a long-standing passion for dance music through its legendary open-air club which has been a mecca for the world's biggest & best DJs. The imprint plans to voyage through all shades of house and techno and kicks off here with a fantastic EP from Italian producer Thomas Pizzini, with a remix from the one and only Radio Slave completing the package.
Pizzini takes his cues from a wide sphere of music from jazz to Detroit techno, African rhythms to Mediterranean melodies. Always aiming to break free from convention and head in new directions he will be a core part of Guendalina going forward.
His standout new single 'Flash' is six sun-kissed minutes of dancing electronics, cosmic synth work and guitar laced bliss. The mid-tempo drums set an organic foundation off which warm chords and trilling guitars all light up the arrangement. It's an accomplished and complex track that is effortlessly pulled off and brilliantly hard to categorise.
Radio Slave is the Rekids boss and Berlin based Brit known for his long form house and techno grooves. Here he remixes the track with his usual panache, looping the excellent drum break and slowly building the tension around it. Keys are loose and off kilter, the bass is warm and round and the whole track builds to a melody laced crescendo that reaches for the heavens. It's a masterful affair with tantalising loops sure to lock in the dance floor.
This is a statement first release that suggests Guendalina Records is sure to become a vital new source of innovative house and techno.
Tracklist:
1. Thomas Pizzini – Flash (Original Mix)
2. Thomas Pizzini – Flash (Radio Edit)
3. Thomas Pizzini – Flash (Radio Slave Remix)