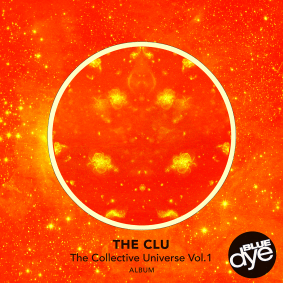 The CLU - The Collective Universe Vol.1
Blue Dye returns this July with The CLU's 'The Collective Universe Vol.1', a nine-track collection from the production collective.
Blue Dye was founded in Munich back in 2011 and since its inception has released material from the likes of Pezzner, Jay Tripwire, Cristoph and Joeski amongst others. Here though we see Blue Dye introducer The CLU, an abbreviation of The Collective Universe, a collective of producers taking the faceless, music first approach and drawing inspiration from sounds across the globe, as perfectly showcased in their inaugural release here, the nine track compilation 'The Collective Universe Vol.1' embracing a lounge/chill- out aesthetic. The whole project was mastered and finalised by Cologne based powerhouse producer Robert Babicz.
The 'Intro' leads with thumping kicks, airy vocal swells and shuffled organic drums before 'Didgeridoo', as the name would suggest, employs the Australian wind instrument alongside plucked strings, bright piano chords and fluttering synths. 'Balkan Orient Express' follows, shining light on metallic percussion, rounded subs and wandering string melodies. 'Far East' retains a similar aesthetic next with organic drum grooves in the spotlight alongside eastern tinged strings.
'Tribe' edges things back towards the dance floor with a lumpy kick, fluttering pads and vocal chants next before 'Gitana' veers things into downtempo territory, fusing dubby echoes with crunchy drums and silky smooth delayed guitar licks. 'Balkan' takes things back down the percussive avenue next with gypsy strings and an ever evolving amalgamation of congas, tablas and claps before 'Outro' completes the package on a beatless tip.
The CLU's 'The Collective Universe Vol.1' is out on Blue Dye 6th July 2018.
Tracklist:
Intro
Didgeridoo
Balkan Orient Express
Far East
Balkan Pressure
Tribe
Gitana
Balkan
Outro