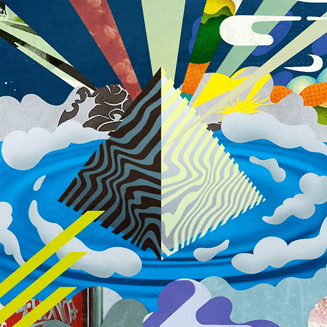 AFFKT - Flashcrash Feat. Sutja Gutierrez
​'​ Son of a Thousand Sounds', the long-awaited sophomore LP from AFFKT is just around the corner (release date: September 23). But before that happens, we're very glad to introduce 'Flashcrash' to you, the final single before the album's released.
​This new song once again features the stunning vocals of Sutja Gutierrez, a skilled singer who also appears on 'The Show' (the first single taken from the album) and 'Someone in the Sky' (second single). With his inclusion pop sensations have definitely taken a back seat in favour of uncompromising dance floor flavors. Sometimes funky and fresh, sometimes emotional and breath-taking, this time Sutja offers a more serious and sinister voice that recalls some mesmerising but pained Placebo's song – who knows, maybe hunted within an electronic box.
The icing of this freshly baked cake is thanks to the remixers: Renato Cohen and dubspeeka, both highly respected artists, complete the diversified and sophisticated electronic journey of the Spanish talent. The São Paulo-based Cohen demonstrates once again his natural talent on the groove, utilising snippets of the original's dynamic vocal layered with scratchy percussion loops. Whilst, on the other hand, the shadowy Bristolian producer dubspeeka delivers yet another booming smart-techno soundscape. An authentic intoxicating dancefloor cut. ​
Tracklist:
01. Flashcrash (Original Mix)_electronica
02. Flashcrash (Renato Cohen remix)_electronica
03. Flashcrash (dubspeeka remix)_techno