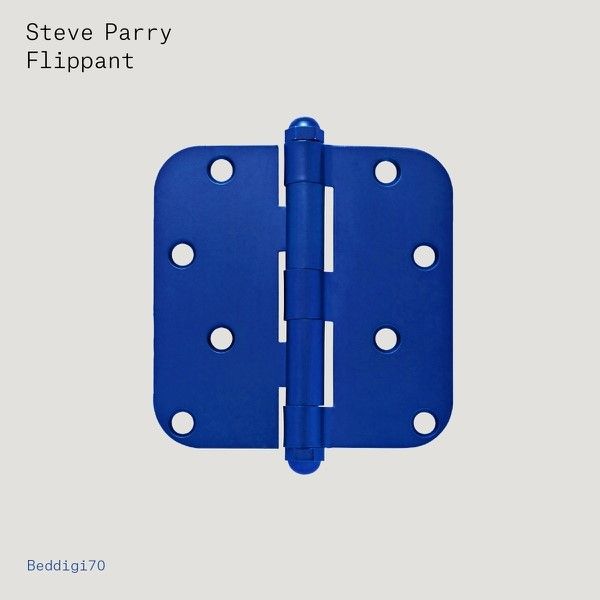 Steve Parry - Flippant
It's Bedrock debut time for Liverpool's Steve Parry, one of the UK music scene's most industrious, passionate and engaging characters. With 25+ years of DJ experience behind the decks, a monthly show on Frisky Radio, running Selador Recordings (alongside Dave Seaman) and his ever-growing SMP3 Music operation, it's excellent news that Steve has found time to get into the studio and create "Flippant" for John Digweed's globally renowned, forward-thinking Bedrock label.
Steve's first solo release (for far too long) is a full-on acidic banger that builds from a quirky bouncing percussive backbone, into primetime 303-territory. With its hugely energetic, classic, timeless vibe, "Flippant" is mind-meltingly monstrous and a perfect addition to the Bedrock musical story.
There are DJs that are instantly recognisable because of their standing in the scene, their visibility on social media or the wacky things they do, and then there are equally talented, immensely passionate people who prefer to work off the radar, people like Steve Parry.
Having amassed a wealth of musical knowledge and honed some serious DJ skills since the age of 15, by working as manager of the world famous 3 Beat Records; holding down a 3 year residency at Cream in Liverpool and subsequently DJing around the globe; hosting his "Red Zone" radio show for 10 years, featuring the hottest new music and regular world class DJ guests; and promoting a series of legendary underground club nights over the years, including his latest project, "Luna", it is no wonder that Steve Parry has also developed such superb studio skills, as demonstrated here.
"Flippant" will be released on 26th October through Bedrock Records.