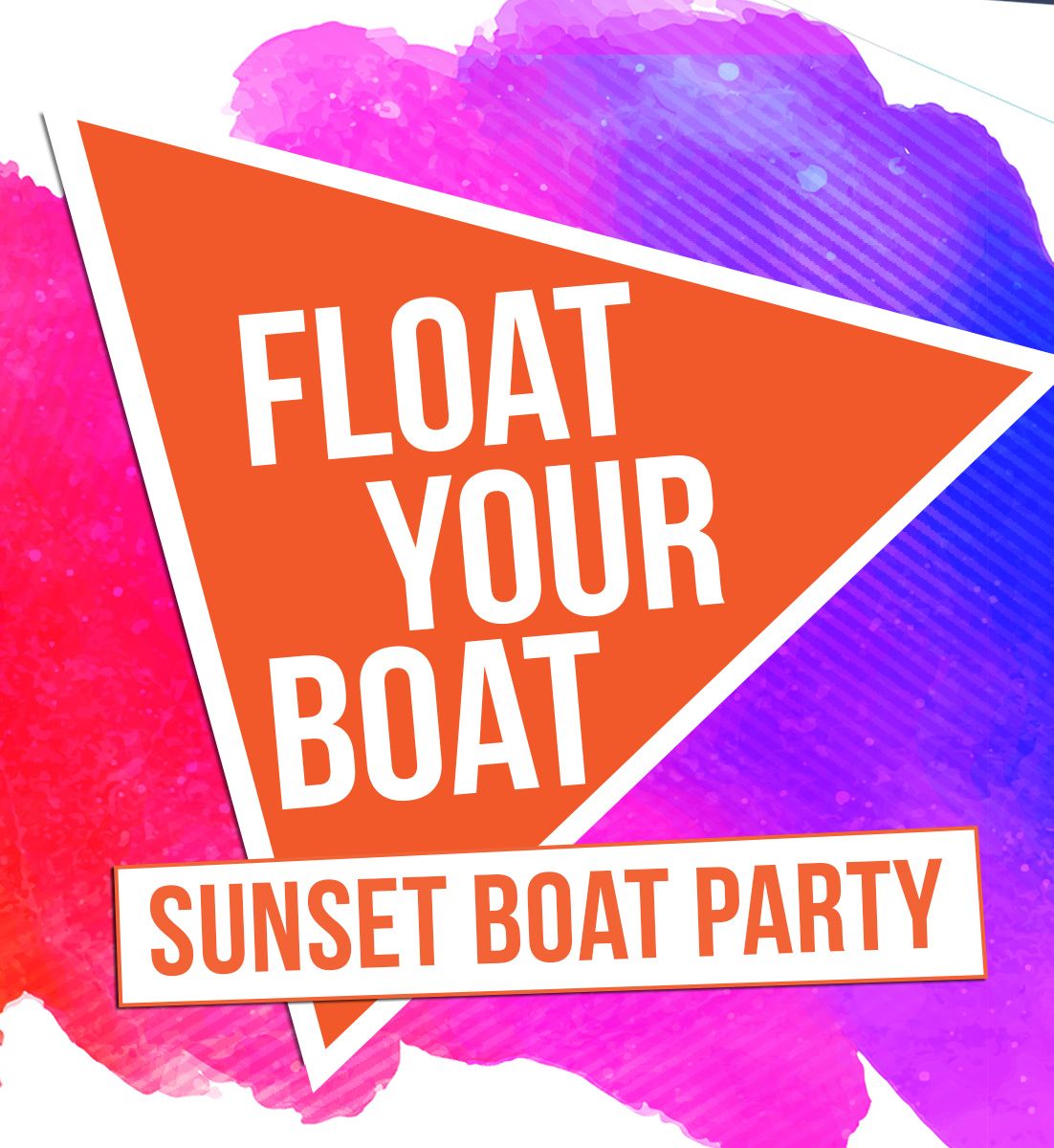 Float Your Boat Release First Phase Of Line Ups For Cream Ibiza Boat Parties
When Float Your Boat announced another season of Official Cream Ibiza Boat Parties, a stellar line up of Cream talent was promised and we're pleased to announce the first phase of artists released from this season's DJ line up does not disappoint.
NO OTHER BOAT PARTY IN IBIZA HAS A LINE UP LIKE THIS!
There are a few familiar faces such as Philip George, Anton Powers, Grum, Jason Bye and Sean Hughes who have all emphatically rocked the boat in the past. The enigmatic Jack Eye Jones takes charge for three dates in July while Radio 1's Will Atkinson will once again be conjuring up futuristic soundscapes in August. There are also some exciting new talents who will be making their debuts upon the waves such as Sam Divine, George Kwali, Josh Demello, Kideko and Kellie Allen but the one that has got us extra excited is the chance to see House legend, Roger Sanchez present UNDR THE RADR in such a spectacular setting.
MORE BIG NAMES TO BE ANNOUNCED SOON!
The Cream Ibiza Boat Parties will set sail from San Antonio every Thursday for 16 weeks from June 8th to September 21st. The three hour cruises are filled with incredible daytime party vibes, reasonably priced drinks, new friends, big smiles and a perfect view of the best sunset in the world. It's the perfect way to set the tone for the night ahead. After this brilliant warm up out at sea, there is time to shower and get ready before getting the bus to head for Amnesia and enjoy one of the world's best club nights at one of the world's best clubs – bus and entry to Cream at Amnesia is included if you choose the combo ticket!
YOU KNOW YOU WANT TO!
Float Your Boat parties are guaranteed to sell out so get in early and don't miss your chance to grab a pre-sale ticket NOW before they disappear!
Early bird tickets are available for a limited time.
WHAT ARE YOU WAITING FOR!
Tickets available in advance at: www.FloatYourBoatIbiza.com
Facebook: https://www.facebook.com/FloatYourBoatIbiza
Website: www.FloatYourBoatIbiza.com
Twitter: http://twitter.com/FYB_Ibiza
Instagram: http://instagram.com/fyb_ibiza
Youtube: http://www.youtube.com/user/FloatYourBoatIbiza
Cream Ibiza
Website: www.cream.co.uk
Facebook: https://www.facebook.com/OfficialCreamIbiza/
@CreamIbiza / #CreamIbiza2017