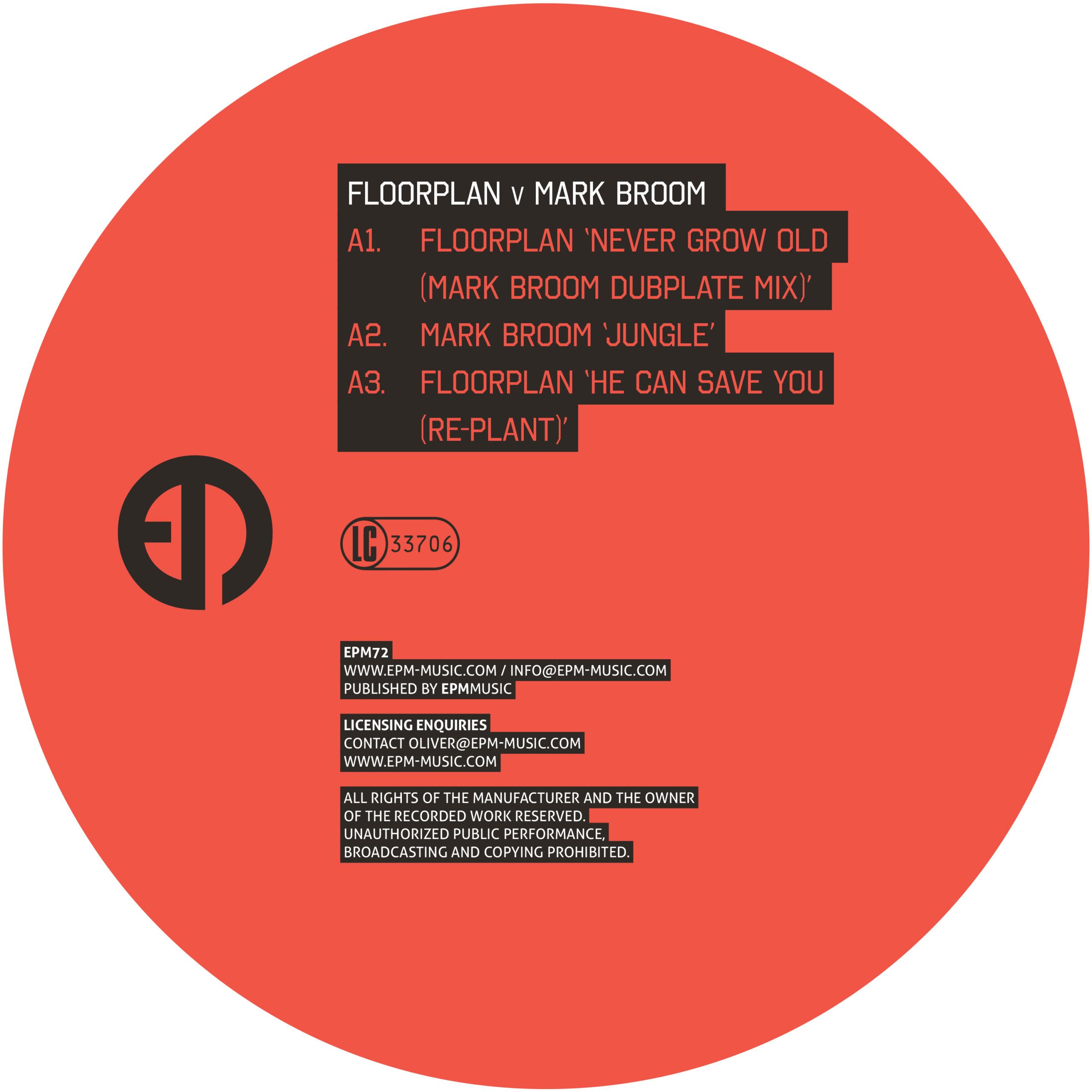 Floorplan v Mark Broom - Floorplan v Mark Broom EP
Clash of the Techno Titans.
Floorplan (aka Robert Hood and Lyric Hood) go toe to toe with Mark Broom for an all new rumble in the 'Jungle'. This monster split EP sees the official release of the highly sought after Mark Broom Edit of Floorplan's huge Gospel powered house monster 'Never Grow Old'. This ultimate secret weapon for a select few DJs over the last few years is backed by the equally mega Re-plant version of 'He Can Save You' which gets some extra Techno power under the Hood. The EP is rounded off by Mark Broom's double combination in the guise of 'Jungle'. Knockout!
The Floorplan v Mark Broom EP is released (white 12" vinyl / digital download / streaming) on EPMmusic 22 February.