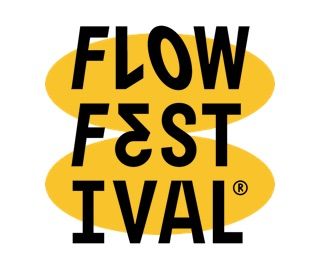 Flow Festival collaborates with Finnish National Opera for two special performances
Flow Festival is a leader in presenting cross-sectionality within the art sphere and for the first time, Flow's art program is set to expand outside the festival site to the Finnish National Opera. Contemporary dance, electronic music and audiovisual art will take over the Finnish National Opera's Almi Hall the Wednesday and Thursday preceding Flow Festival on 7th and 8th of August.
The pinnacle of the evening is an unprecedented dance portrait Autobiography Edits, the awarded collaboration of British choreographer Wayne McGregorand the American visionary of electronic music Jlin. The piece is performed by ten dancers from Company Wayne McGregor with live music performed by Jlin. Wayne McGregor is known as a pivotal reformer of contemporary dance and his groundbreaking work as a choreographer of The Royal Ballet. Jlin has gained stature in the field of experimental electronic music and gained a strong following.
Autobiography Edits is an abridgement of the piece Autobiography that premiered in October of 2017. It is abstract reflective thoughts on the self, life, writing, remembered pasts and speculative futures. Jlin's distinctive, complex and multitiered music makes the performance exceptionally captivating.
Both nights are opened by Fractal Fantasy's Sinjin Hawke and Zora Jones, presenting a show mixing together experimental electronic music and audiovisual art. As esteemed producers, DJs and visual artists Hawke and Jones push the limits of club culture in a never before seen way. The artists command the music and visuals with motion detecting technology and transform into avatars on the screen. Live DJ-sets will also be accompanying the evening at the Almi Hall foyer.
Information: www.flowfestival.com/en/art/
www.waynemcgregor.com/
www.fractalfantasy.net
Additional info on Flow Festival
www.flowfestival.com
www.facebook.com/FlowFestival
www.twitter.com/FlowFestival
www.instagram.com/flowfestivalhelsinki
www.vk.com/flowfestival