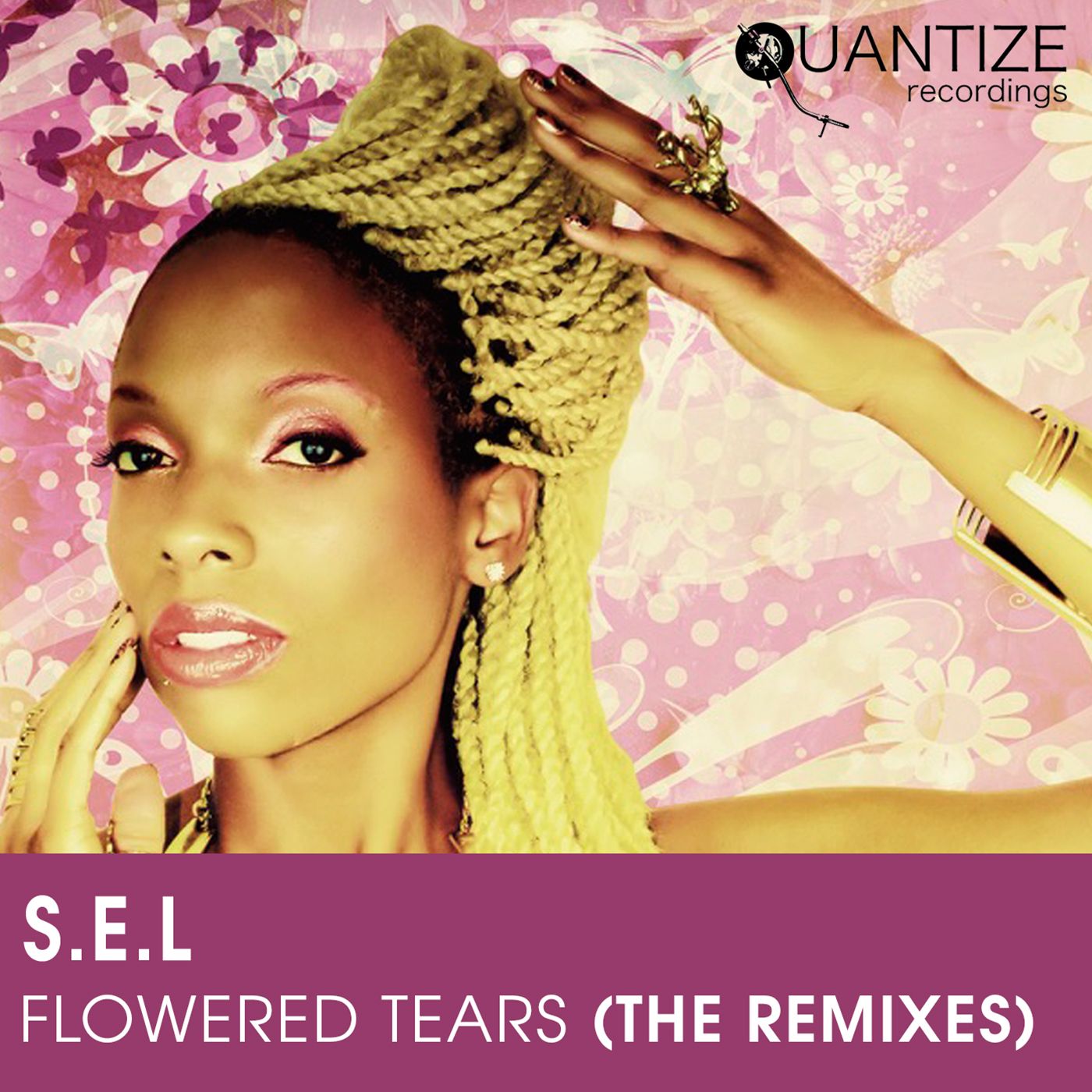 S.E.L - Flowered Tears (Remixes)
Following her successful collaboration with DJ Spen and Michele Chiavarini on her third single, "Elevation," British soul diva S.E.L. (Soulful Emma-Louise) once again enlists the famed production team on her new release, "Flowered Tears", which has already Topped the UK Soul Charts and airwaves in its Original Soul Flower Mix.
Uplifting the melody underpins S.E.L delicious vocal on the DJ Spen & Michele Chiavarini Remix, whilst Italian Producer/DJ Peppe Citerella adds his Latin Afro vibes on his Latin Soul Remix & Afro Beats, and with Instrumentals and the quality Original of 'Flowered Tears' also included, expect lots of summer heat for Quantize Recordings.
"Flowered Tears" is set to propel S.E.L into the next chapter of her musical journey and when the message matches the music like this, it's sheer joy for the dance floor.
S.E.L has pursued a career in music since she was five years old, having mastered not only vocal virtuosity, but also piano, violin, and arranging. After graduating with a degree in music, S.E.L headed for the London soul scene, where she soon turned heads. Not only has she been a full-time member of UK Soul royalty collective, Soul II Soul, since 2005, championed by Grammy-award Winner Jazzie B; her rising popularity landed her gigs working with international stars, including Alicia Keys and Jocelyn Brown. S.E.L's classical training has also given her an opportunity to stretch her wings as an arranger having collaborated with Duncan James to create vocal harmonies for his group, Blue.
S.E.L's last single, "Elevation" earned plaudits the world over and after a performance at the prestigious Margate Soul Festival last summer, Mi-Soul Radio added it to their playlist. The August 2016 edition of Soul, Jazz, and Funk saw music journalist Bill Buckley describe it as "particularly tasty…championed by a goodly selection of soul tastemakers".
The "Flowered Tears" Remixes by DJ Spen & Michele Chiavarini and Peppe Citerella are out now on Quantize Recordings QTZ139 and catch S.E.L at: www.selsoul.com