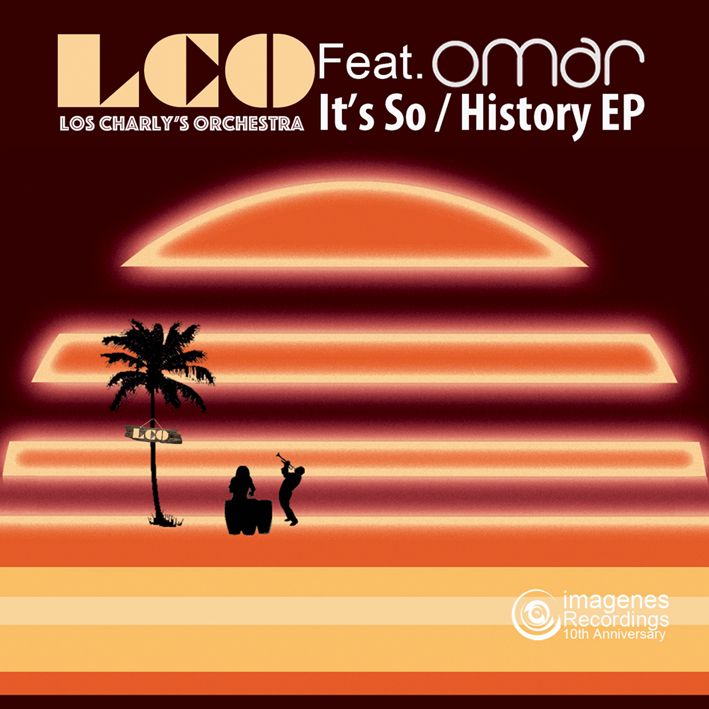 Los Charlys Orchestra featuring Omar - It's So/History
Good news! music lovers, record diggers & soul searchers!
Los Charly's Orchestra celebrate their 10th anniversary by joining forces with the soul legend, Omar, their latest Caribbean infused Disco/Boogie double header excursion, 'Its So/History' which is released in June on Imagenes Records
Celebrating their 10th anniversary and re-shaping UK Soul legend Omar's classic 'It's So' into a musical confection of Caribbean-infused Disco/Boogie, LCO continue to re-shape the dancefloor with their funky fusion. The Classic Vocal mix of 'It's So' erupts in funky latino style that grooves effortlessly behind Omar's heart searing vocal whilst the Vocal Version is more of a raw funk grabbing beast from the get go…all dancing guitars and hypnotic disco abandon. Following on is the Vocal version of 'History', a tropical boogie session that pulls at the heart strings and gets you moving with its distinct vocal and synth-driven disco inspired groove. With Instrumentals also included they're essential soul food for groove music afficionados.
LCO has left an important landmark on the global Soulful Disco and Jazz Funk landscape with their tireless production machine as they continue to deliver enduring epic groovers such as 'All Around The World', 'Everlasting Love' & 'Sunshine'. LCO are Juan Laya & Jorge Montiel.