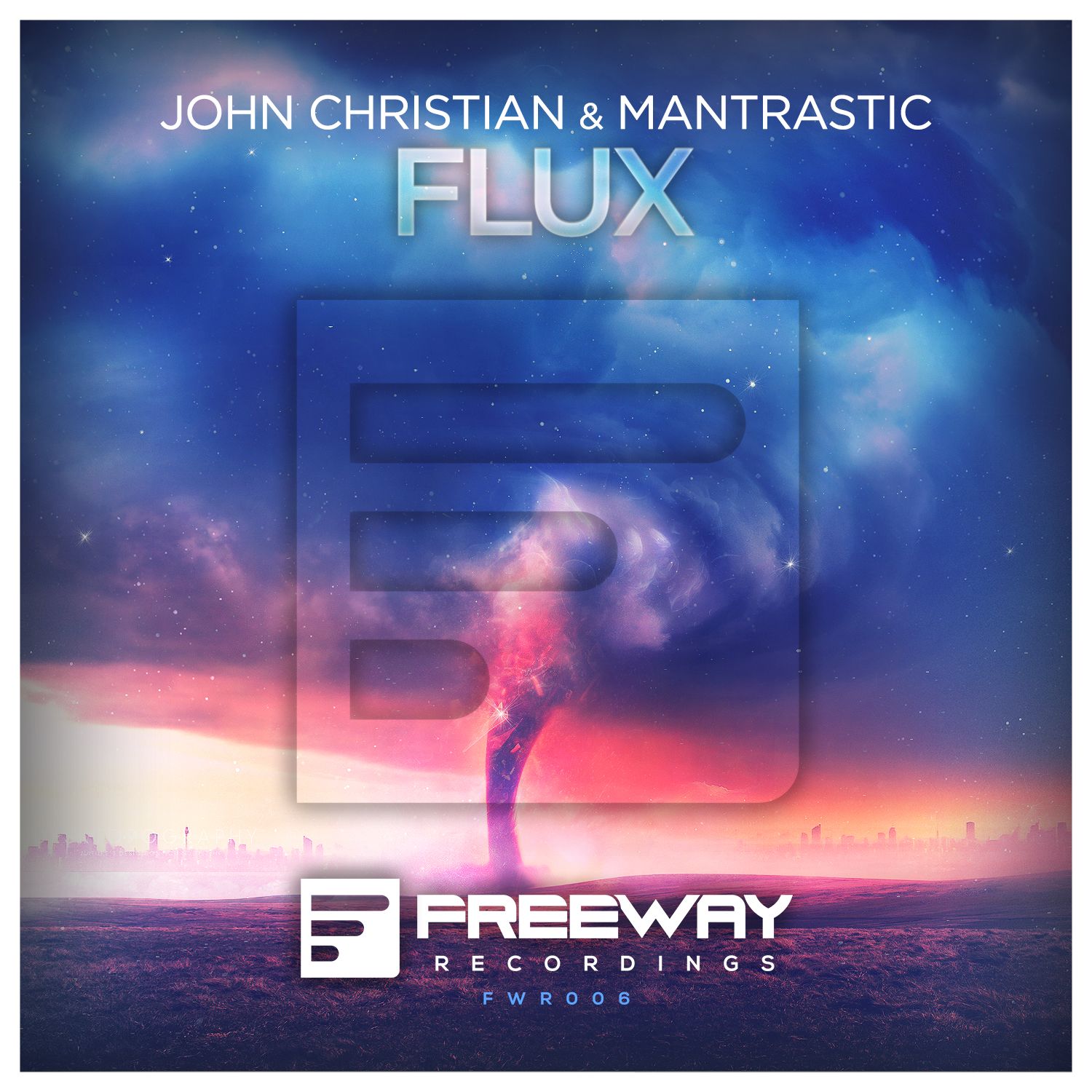 John Christian & Mantrastic - Flux
John Christian and Mantrastic found the perfect combination between imperative beats and a rolling groove. Their collaboration 'Flux' drops like a tornado, with a break blowing fresh breeze.
Flux already received very good feedback by big DJ's such as Sander van Doorn, Ummet Ozcan, Quintino, Thomas Gold, Blasterjaxx and Sick Individuals.
John Christian is one of the most successful producers in Dutch music history. He currently has over 2000 releases under his belt, including 400 single hit records. He decided to forge his own DJ career with the release of quality productions and remixes, all of which made their mark on the Electronic Dance Music scene and Beatport chart to boot – a decision that has seen his success gather momentum rapidly.
His most recent releases 'Brothers' and 'Hit 'M Like This' reached the Beatport Progressive House and Electro House top 100 on #31 and #55.
'Brothers' is even nominated to enter the Dutch top 40!
The tracks received big support of international top DJ's like Tiësto, Deniz Koyu, VINAI, Bassjackers and Firebeatz.
DJ, label leader and top-charting producer, Mantrastic has certainly left the realm of the Israeli music scene and entered the global interface of electronic dance music. Consistently featuring on the world's biggest podcasts, his work isn't just recognized by fans, but fellow artists as well.
Since releasing "Sparkfly" and charting in Beatport's top 50 chart, his career has exponentially developed. Going on to release "I Need You" on CR2 Records, "Pentagrid" with Big & Dirty Records and "Raylight", Mantrastic garnered an early reputation for gaining support from some of the industry's main characters. Names such as Cedric Gervais, Matisse & Sadko, Swanky Tunes, Dannic, W&W and Fedde Le Grand were associated with the Israeli's work during the beginning of his career.
With his works featured at Tomorrowland, and the likes of Tom Swoon, Danny Avila, Blasterjaxx, Firebeatz and Sick Individuals being added to his likes of supporters, Mantrastic turned his attention to giving back to his motherland's own dance music scene. Collaborating with Teamworx for "Ritual" on Void Records, he achieved a top 10 placing on the Beatport Progressive House chart. He also started Overbind Recordings to help foster the next wave of talent.
Now entering 2016 as an established artist and label owner, the next phase of his career is already underway. With a release on the esteemed label of John Christian, Freeway Recordings, even more names have been added to his supporters. Now featuring the likes of Ummet Ozcan, Thomas Gold, Sander van Doorn and Quintino for his musical productions, Overbind Recordings is also gaining serious spotlight within the scene. While still growing, it's gained attention from artists such as Hardwell, Above & Beyond and AN21 – a reflection of its pursuit of quality and talent nurturing.
A leading face and name within the Israeli scene, Mantrastic's waves on the global stage have seen attention, respect and expectation now follow his work, both in and out of the studio.
Socials
Follow John Christian here:
Twitter: www.twitter.com/djjohnchristian
Instagram: www.instagram.com/djjohnchristian
Facebook: www.facebook.com/djjohnchristian
Soundcloud: www.soundcloud.com/johnchristian
Youtube: www.youtube.com/johnchristiantv
Website: www.johnchristian.com
Follow Mantrastic here:
Twitter: www.twitter.com/mantrastics
Instagram: www.instagram.com/mantrastic/
Facebook: www.facebook.com/MantrasticOfficial
Soundcloud: www.soundcloud.com/mantrastic
Youtube: www.youtube.com/user/Mantrastics
Follow Freeway Recordings here:
Twitter: www.twitter.com/freewayrec
Instagram: www.instagram.com/freewayrecordings
Facebook: www.facebook.com/FreewayRecordings
Soundcloud: www.soundcloud.com/freewayrecordings
Youtube: www.youtube.com/FreewayRecordings
Website: www.freewayrecordings.com