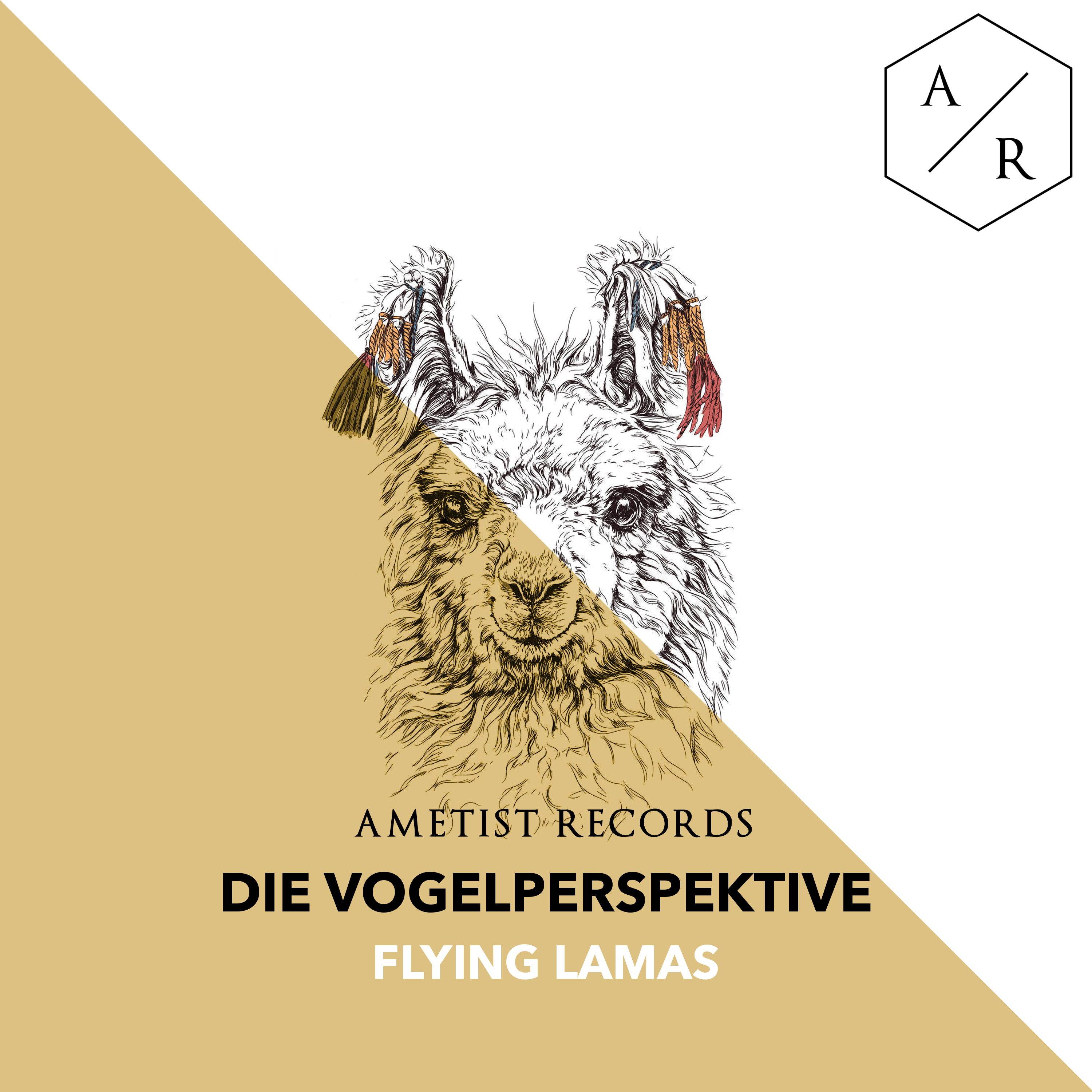 Die Vogelperspektive - Flying Lamas
After releases on labels like Get Physical, Bondage, Brise Records and more we are happy to welcome the german dj & producer duo `Die Vogelperspektive` with their 2 track debut release `Flying Lamas` on Ametist Records.
Die Vogelperspektive means 'bird's eye view'. It's an apt title for this girl/boy creative alliance as they have a widescreen view on music: they take a view from afar so they can fit more into their minds, and as such their music and sets reflect that fact, taking in golden nuggets from across the whole electronic spectrum.
They might have grown up in the cool realm of Northern Germany during the 70s and 80s, but "Die Vogelperspektive" have not rushed things. Instead they have soaked up influences from as many different musical styles as possible and have slowly but surely constructed their own confortable sonic nest from the many different strains of sound that have excited them. Four to the floor is their staple, but within those confines elements from all genres and subgenres have informed their musical make up, and it's for that reason that these feathery friends are so hard to define but so easy to love.
Feedback and support from :
Sossa, Joseph Capriati, Richie Hawtin, Luca Donzelli, Francesco Belfiore, Joseph DL, John Rise, MAB, Mario Da Ragnio, Lars Behrenroth, Ben Teufel, Animal Print, Wollion, Nici Frida, Milos, Pesovic, Kiss FM, Danny Nz, De La Masso, Arno Stolz, Larsen Factory, Alexskyspirit, Prudo, DJ Small, Spieltape, Gruuv Element's, Barbur, Seeward, Tarde, ALINEP, Carlos Pulido, Deetech, Bastian Lehnert, Larsen Factory…
Release-Date: 23.01.2017 Beatport
Artist Links:
https://soundcloud.com/vogelperspektive
www.facebook.com/DieVogelperspektive​
Other Links: https://soundcloud.com/ametistrecords www.ametistrecords.de