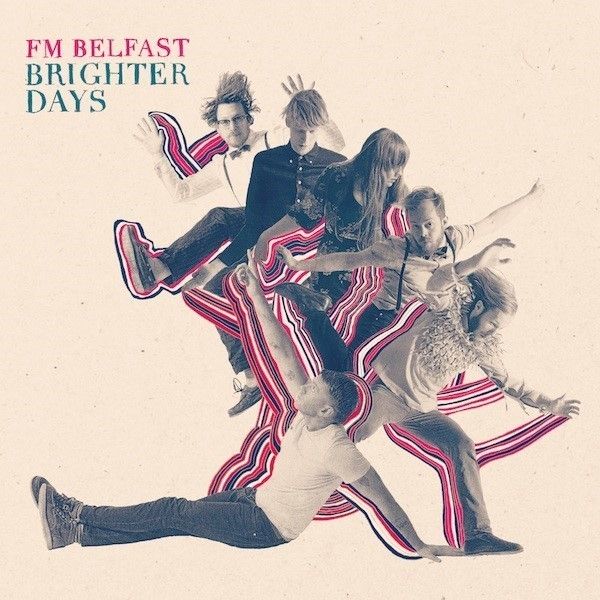 FM Belfast – Brighter Days
With a burst of bright light, sound and general good vibes, acclaimed Icelandic outfit FM Belfast are back with exhilarating third album 'Brighter days'.

"We are happy to announce our third full length titled 'Brighter Days'. We hope it will brighten up your days and adds colour to whatever you are doing". – FM Belfast

The electro-indie-pop band has been bringing smiles to faces and brightening our days since 2008's debut album 'How To Make Friends', followed by the lauded follow up 'Don't Want to Sleep' in 2011.

What started as a simple project to gift friends a piece of music for Christmas by founding members Lóa and Árni, transported the band to the lofty stages of Roskilde and New York's legendary Webster Hall, receiving plaudits from NME, Clash, Q and Rolling Stone USA.

Their audience may have changed, yet FM Belfast haven't and remain humble and steadfastly committed to creating uplifting music created with the aim of spreading positive vibes and good times… a little escape from every day life if you will.

Produced in the band's 'rave cave' in Reykjavik, as well as on buses and at gas stations across Europe, 'Brighter Days' builds on the carefree, heady vibes of its predecessors across 10 glorious synth soaked offerings.

It's a grin-inducing trip from start to finish, the kind that liable to make you want to dance without warning, fist pump at your desk at work or just lose yourself in the pure unadulterated joy of music. Recent album single 'Everything' is a virtual call-to-arms, an anthem about letting go, Lóa's voice wills us to 'Leave everything at the door / Leave everyone at home / Empty your mind, empty your mind…', while 'Non Believer' is a delicious dancefloor thrasher injected with bucketloads of attitude that'll make you want to raise your fists skywards.