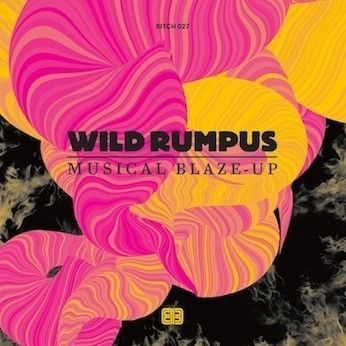 Wild Rumpus – MUSICAL BLAZE UP
Wild Rumpus is a rawkus musical mash-up courtesy of producer/DJ Colleen ³Cosmo² Murphy and uber-guitarist Gary Lucas.

Cosmo is the world's leading female audiophile DJ, producer and Cosmodelica radio host, as well as co-founder of new audiophile listening experience Classic Album Sundays and Gary Lucas, "one of the best and most original guitarists in America" (Rolling Stone), played guitar with Captain Beefheart and is a former Jeff Buckley collaborator and co-writer of "Grace" who currently records with his Gods & Monsters outfit.

They are joined by some extraordinary talent including live-looping vocal impresario Beardyman, described by the BBC as the "King of Sound, Ruler of Beats", Nashville-based Lampchop frontman Kurt Wagner, KLF/Mad Professor multi-instrumentalist Black Steel, Bristolian Queen of visceral country-punk and rockabilly Emily Breeze, Mr. Hermano/Sao Benitez drummer/percussionist Ben Mitchell and MC Brother Culture of Manasseh Hi-Fi and Asian Dub Foundation.

Recent debut single, 'Rock The Joint' ft. Beardyman exploded on the internet hitting over 200,000+ You Tube views and upwards, gaining the coveted BBC 6 Music video of the week slot on Nemone's show. The single was followed swiftly onwards by the release of the booty shaking Wild Remix EP which features freshly squeezed remixes from the exceptional Phenomenal Handclap Band, Pacific Horizons and Ashley Beedle. Now, get set for adventure this May as an album blaze up encounter of the most cosmic-balearic-psychedelic kind enfolds.

Wild Rumpus' debut album 'Musical Blaze-Up' is a sonic, psychedelic road trip through reggae, rock, country, electronica, blues, house, surf, dub, disco and beyond. And it is quite a ride.