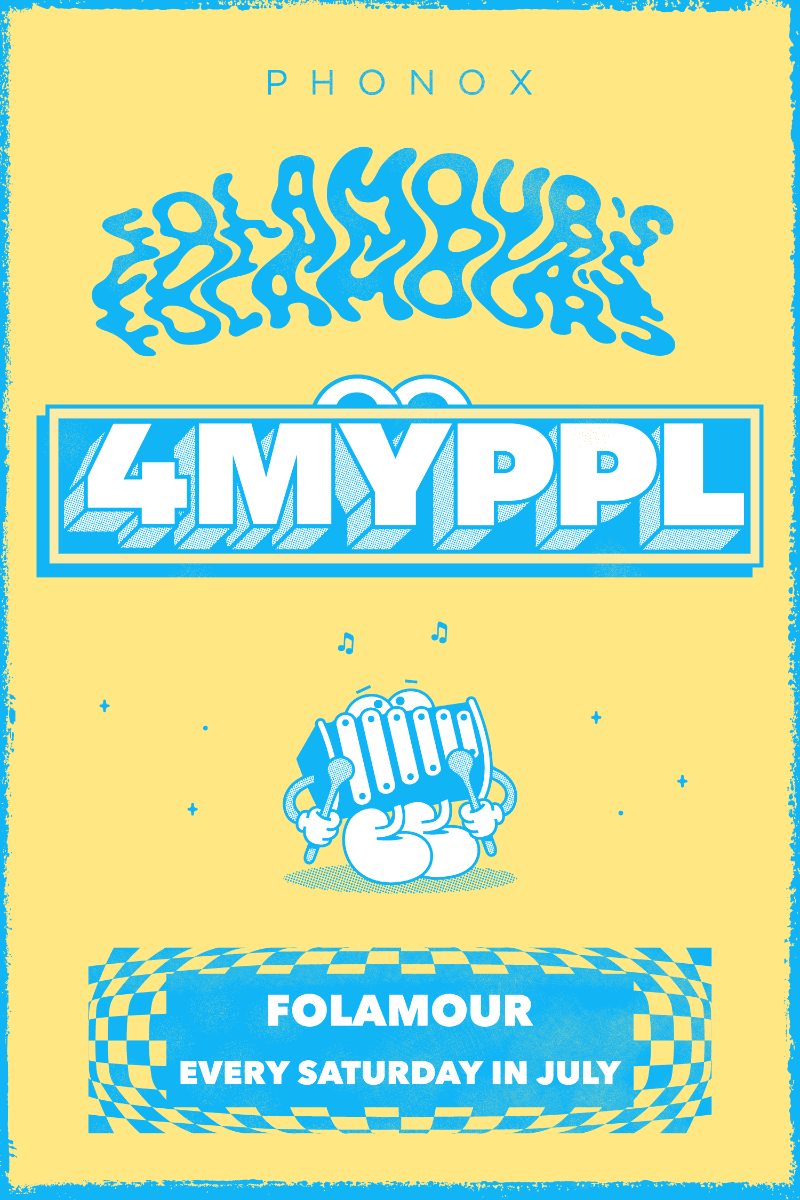 Folamour Announces His 4MYPPL Residency At Phonox Throughout July
French producer and DJ, Folamour is set to take over the coveted Saturday nights at London's Phonox. As one of the newest nightclubs in London, the Brixton based club has pushed forward with a progressive string of residency's and residents from Jasper James, HAAi and Midland to DJ Boring, Jeremy Underground and Gerd Janson. Taking centre stage, Folamour will take over July's Saturdays, curating lineups under his 4MYPPL brand.
"I've always loved curating events and my 4MYPPL residencies are an accomplishment for me. Being able to bring artists I have love and respect for, shining the light on some under-appreciated artists I know and sharing these moments all together, is really important to me." – Folamour
Over the last 2 years, Folamour has worked to create and establish himself as an artist with a deep love and passion for all his music, being listed in 'The NME 100: Essential New Artists For 2019' is a reflection of his efforts. The release of his sophomore LP, 'Ordinary Drugs' showcased his appreciation for dance floor rhythms and his ability to write hook driven songs. Emanating from Lyon, Folamour has wasted no time in taking over dancefloors across Europe, North/South American and Australia with his unique blend of Jazz tinted House and Disco.
An important outlet for Folamour, 4MYPPL serves as space where he can bring artists who he shares love and respect for, a chance to shine a light on under-appreciated artists who deserve to be there, already occupying dancefloors in clubs such as Jazz Café and XOYO.
July sees Phonox offer Folamour and his peers a chance to take over London for 4 weeks and show the passion and spirit involved in 4MYPPL parties, playing his inimitable style of House and Disco blended with Jazz & Hip-Hop influences.
Folamour: 4 Weeks Of 4MYPPL will take place at Phonox, London every Saturday in July.