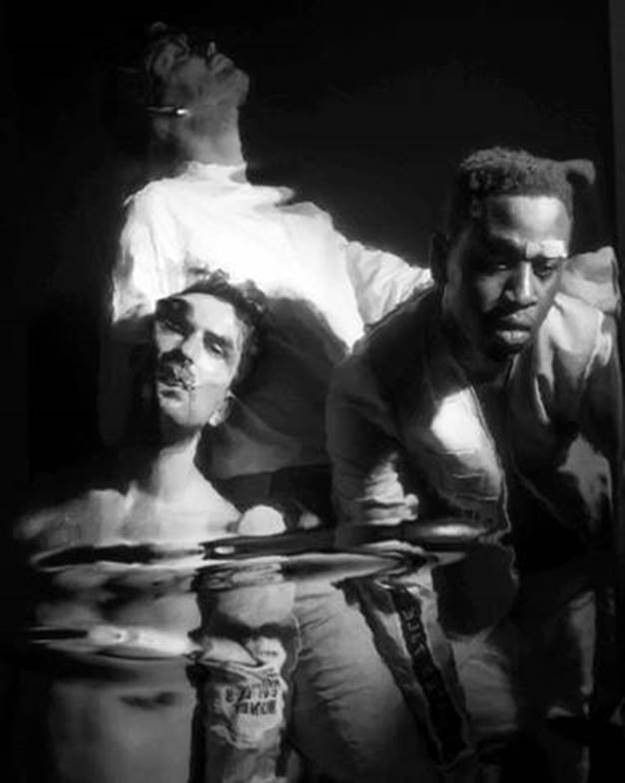 VRWRK - Fools
East London trio VRWRK play with nostalgia and musical stylings as they return to their electronica roots with Fools.
Joining forces with soulful vocalist Salem Khazali just over a year ago, producers Matt Sey and Jergan Callebaut spent the time experimenting with the way hard electronics and playful pop merge with indie earworms like 'Face It' and 'Hearts Beating In Sync'.
Now, the trio present Fools, splicing together the decadence of the 90s rave scenes and UK Garage culture — fittingly, just weeks before their Corsica Studios debut on the 1st of November.
Speaking on Fools, which layers cutting futuristic synths and longing vocals, the track is 'about feeling alone in crowded spaces, and leaving the room for a moment in a loud place to be in your own head,' vocalist Salem Khazali says.
After playing headline shows, major European festivals (Rock Werchter, Pukkelpop), Amsterdam Dance Event, Eurosonic, shows for Paris based fashion Brand Hermès and selling out Birthdays Dalston, Fools is the introduction to a new phase of the electronica-pop hybrid VRWRK.