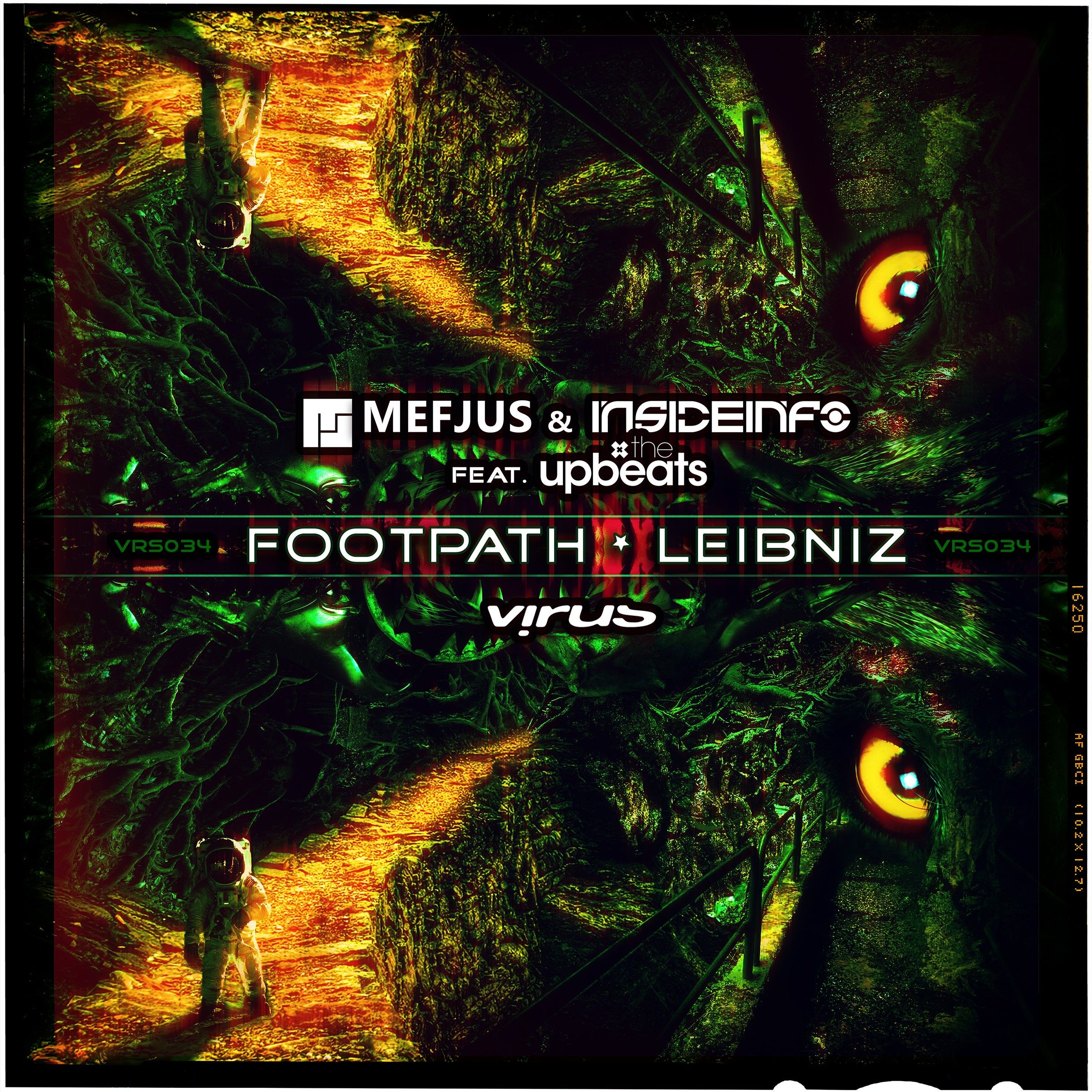 Mefjus & InsideInfo feat The Upbeats - Footpath / Leibniz
Next up on Optical and Ed Rush's Virus Records is one of biggest releases of the year – Fact!. Mefjus & InsideInfo get straight to the point with the biggest DNB bomb in 2015!
'Footpath' Mefjus & InsideInfo team up with NZ's finest…The Upbeats for an all-time dream-team. Mash these elements up and the result is an uncontrollable urge to leap around and let it all go – Virus style. This track drops so much it will make the front row of any party automatically win the World Gurning Championship's 2015 and is a reminder to the rest of us why music is so much fun.
'Leibniz' is not only the most purest form of bass music you will ever hear… It also has deep tricks in the rhythms which mix time-signatures effortlessly whilst still sounding flowing. It's production is cutting- edge yet doesn't ever over produce and captures the most raw and essential power you can hear in any electronic music in 2015.
01. Footpath (Feat The Upbeats)
02. Leibniz