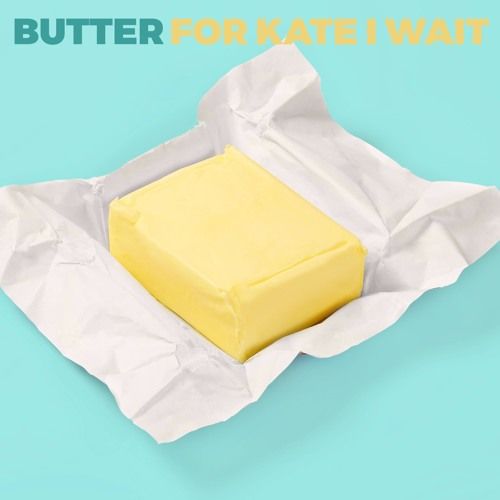 Butter - For Kate I Wait
Prepare yourself for a sonic experience that is very much part present and part past before pressing play on Butter's "For Kate I Wait." This sultry, dancey pop gem will catapult you back to the days of Madonna in the 80s, but Butter is no mere imitation of classic siren-songstresses. "For Kate I Wait" is a cover of fellow LA-based artist Ariel Pink's original track, and was produced by Nick Huntington of "Night Sequels" and "Freesha" fame; redone with Butter's female vocals, the track is slightly provocative and coy at once. The appeal of Butter – otherwise known as Lola Blanc – lies in a distinct, eclectic vibe that is all her own, such as the subtle, moody electronic melodies behind "For Kate I Wait." The eccentricity works, and gives the impression that Butterdoesn't play by genre rules, but invents her own.
As Lola Blanc, she has captivated listeners and industry tastemakers alike with her dark, edgy electro-pop sound; her EP "The Magic EP," received immense support from indie tastemakers Bullett, Nylon Japan, PopCrush, Idolator, and i-D, and earned the coveted spot of #1 on the HypeMachine's Twitter Charts in 2016. from some of indie's top tastemakers. There is a distinct difference between Butter's whimsical, poppy sound and Lola's electro-cabaret vibe, however. "Butter is a little shinier, but still kind of weird," says Lola of her alter-ego. "I grew up performing as a ventriloquist, and I was Mormon, so it's just sort of in my blood to always want to be a little weird. I love pop music, but I like to stay on the outer fringe of pop." At a time when the artistic society is embracing eclectic sounds and grassroots followings, Butter is positioned for a swift ascent to success!