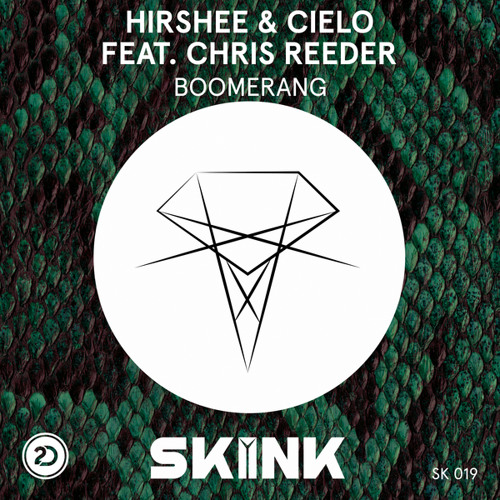 Hirshee & Cielo feat. Chris Reeder - Boomerang
Known for putting out music as supreme in quality as the productions of its head honchos, Showtek's SKINK label blasts another high-end cut onto the scene. Forged by Hirshee and Cielo in collaboration with featured singer Chris Reeder, 'Boomerang' saw its highly-anticipated release on the label today.
A magnetic blend of rhythmically impeccable vocals, percussion flourishes and massive bass, 'Boomerang' throws caution in the wind to become the torrential dance floor demolisher the club scene needs. A cut where solid raps blend with Electro-flavored power blasts, 'Boomerang' is a record you keep coming back to for more.
Born and raised in Vancouver, Canada, Hirshee is an artist who takes great pride in the open-mindedness that saturates his works. The DJ and producer has become renowned for the smorgasbord of genre-defying compositions that adorn his discography, pumping out brilliant hits such as 'Damage Control', 'Get Life', 'Take Me Places' and 'So Good' (feat. Tonye Aganaba), which Beatport's Dubstep chart for three consecutive weeks.
The other half of the team-up is Cielo, an Istanbul-based, female DJ/producer duo consisting of Nancy Ipekoglu and Simay Hepguldal. Over the course of the past three years, they've turned heads with over 150 live shows at a range of festivals, sharing the stage with scene powerhouses such as DJ Snake, Tommy Trash, Blasterjaxx, Don Diablo and Kryder. Their signature blend of Electro House, Trap, Bass House and licks of R&B has put them firmly on the map and shines through in every aspect of 'Boomerang' as well.